The stylish shelving unit of the multifunctional mobile trolley creates valuable vertical space. Combine a modern appearance with a convenient adjustable design. Shelving units are a useful complement to any living space or storage area, providing excellent strength, convenience and versatility.
The
folding storage trolley
has four wheels. Rollers can be added to the shelf unit to achieve smooth movement from one position to another. The two rollers are locked to place it safely in the desired position.
In addition, the multifunctional folding trolley is easy to store when folded, and does not require tools or assembly. It only takes a few seconds to open and collapse. It is easy to store and carry when folded; it can be installed under the bed, in a narrow closet, in the trunk of a small car, and behind the door. 100% pre-assembled, easy to install; just unfold-no need to assemble.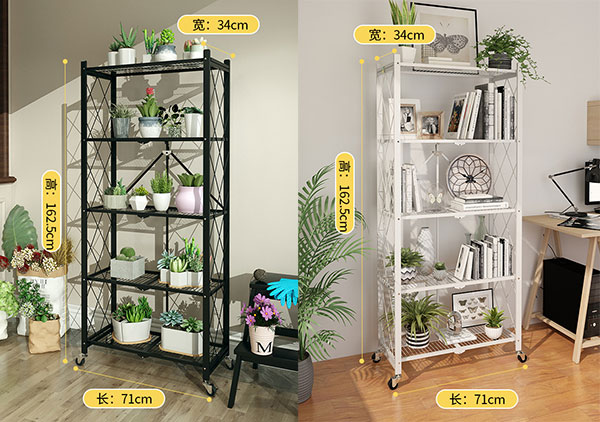 Application Area
The trolley is suitable for all areas of life, such as kitchens, living rooms, hospitals, etc., are very suitable. At the same time, our factory produces various racking systems and trolleys, buckle Dutch cars, Danish floats and so on. If you have any needs in this category of products, you can also communicate with us, and we will do our best to help you.