With growing concerns about environmental sustainability, plastic pallets have become a popular choice as they minimize the need for wood-based products, thus reducing the rate of deforestation. The adoption of plastic pallets has become an inevitable trend in the logistics industry, given their durability, adaptability, and hygienic properties.
The food and medical industries, known for their high standards of safety and hygiene, have particularly favored plastic pallets due to their resistance to corrosion, moisture, rust, mildew, and pests. Additionally, the plastic pallets' longevity and load-bearing capacity make them ideal for use in the chemical, textile, and manufacturing industries, where they have multiple applications.
Overall, Spieth plastic pallets provide an eco-friendly, cost-effective, and efficient solution for various sectors, emerging as a preferable choice over traditional wooden pallets.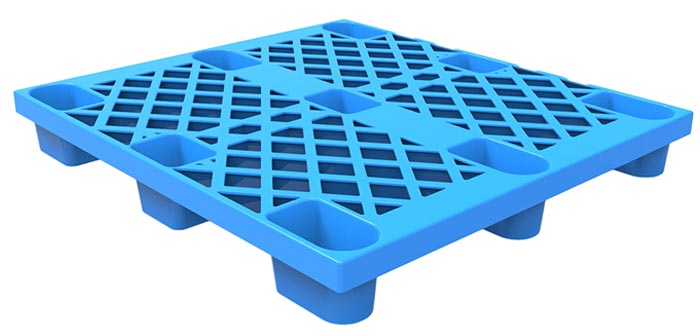 The use scope of plastic pallet is limited to the transportation from warehouse to transportation link. For logistics enterprises, pallets are also limited to the internal deployment of enterprises, and there is no smooth flow mechanism of pallets. However, it has great benefits in practical application, which can save a lot of costs for enterprises.
Features of plastic pallets
1. It can be inserted in four sides and easy to operate;
2. Suitable for stacking each other in the warehouse, and suitable for use on various shelves;
3. Suitable for all kinds of truck transportation, convenient for containerized and unitized transportation of materials;
4. Convenient forklift, hydraulic pallet truck and other handling tools;
5. Cooperate with non-slip rubber to ensure that materials will not slip during handling and transportation;
6. Long service life and can be reused after damage;
7. Plastic trays are safe, hygienic, and do not need to be repaired.
Factory Perspective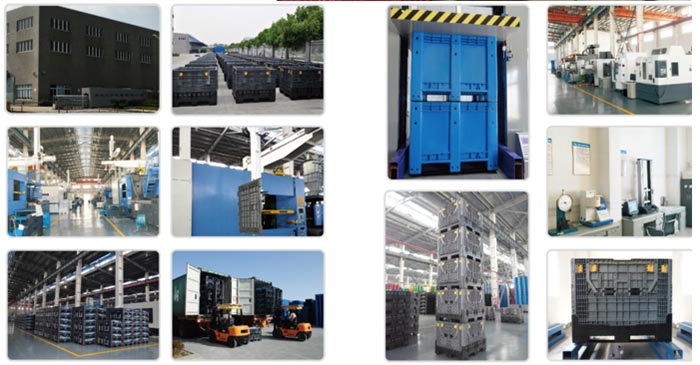 Application Area
Plastic storage pallet is suitable for chemical industry, petrochemical industry, food, aquatic products, feed, clothing, shoe making, electronics, electrical appliances, port, wharf, catering, biological medicine, mechanical hardware, automobile manufacturing, petrochemical, three-dimensional storage, logistics transportation, warehouse handling, storage shelf, automobile accessories, beer and beverage, electronic and electrical appliances, textile printing and dyeing, printing and packaging, logistics center, etc Industry.