Plant container with 4 shelves, also known as Danish trolley, multifunctional cart.It has a weight of 40 kg including the base, 4 high-strength columns and 3 wooden shelves. It is versatile and can be used as a transport trolley, storage cart and order picking container.
The Danish plant cart is designed to meet the specific requirements of gardening. Size, weight, stackability and quality were considered here. The metal parts are galvanized and the wood for the shelves is 5-ply waterproof plywood. The flower cart is known for its simplicity and user-friendly maneuverability, and because it is fully collapsible, it is easy to transport. Size, weight, stackability and quality were considered here.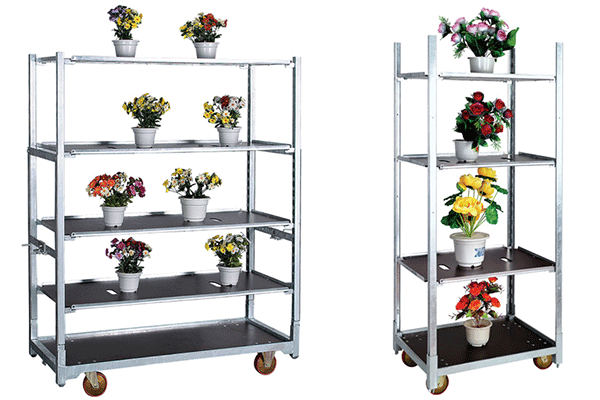 Main uses of Danish trolleys
The cart is suitable for displaying or storing products and the board spacing can be varied from 5 to 180 cm so that the height between plants can be adjusted as required. The Danish trolley has a wheelbase of 125 mm with PA plastic tread and a steel frame. The wheels rotate around needle bearings.
Oversized flower trolleys or plant container carts are very popular in horticulture, especially in garden centers and nurseries where large quantities of flowers and plants are transported daily. Flower trolley shelves can be set at different heights depending on the flowers and plants being stored. Plant container trolleys are also very useful as flower display carts, allowing customers to easily view your inventory.
Specifications of Danish trolleys
Dimensions

22"*52"*77" 22"*57"*77" 22"*59"*77"
46"*44"*77" 44"*31"*77 can be customized

Surface treatment

Power coated;hot dipped galvanized;cold zinc

Shelf options

Rolywood;Wire mesh;Solid metal sheet

Extension post

39*1.0 mm;48*1.0 mm;65*1.0 mm;can be customized

casters

PP casters;PU casters;TPR casters
Three types of

Casters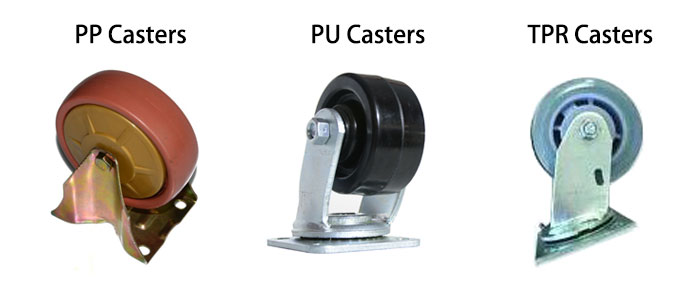 Don't forget, there is always a Danish plant cart available in the right size for you - more plant containers.