Danish Trolley Shelves Description:
Danish plant trolley

is important in the greenhouse industry for moving plants. They are available to meet almost any grower needs: transport, shipping, display, and customer service. We have many kinds of danish plant trolley, such as CC container(danish trolley), heavy duty cart.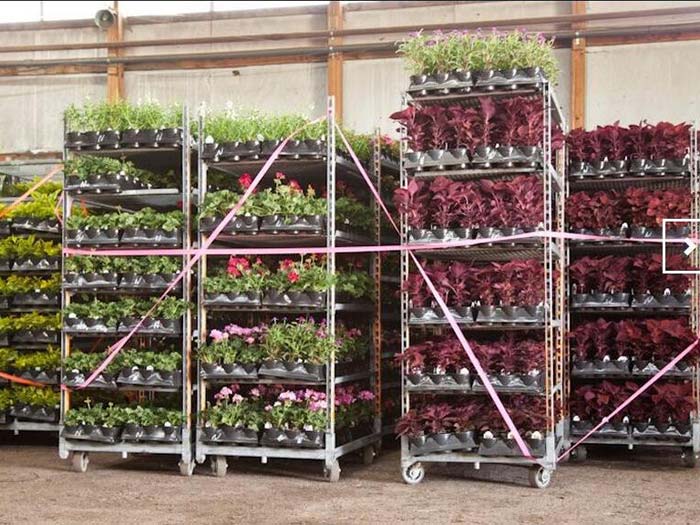 Its reasonable design, excellent quality, suitable for factory production in the transportation, distribution, storage, distribution processing, etc. Component box can be, with a variety of logistics containers and location for all kinds of warehouse, production site and other occasions, the scene of the production management is the enterprise more and more attention today, components box to help complete components for generalization, integration management, is the production and circulation enterprises of modern logistics management essentials.
Portable Trolley Cart
Specifications:
Item No.
Produst size(W*D*H)mm
Layers
SP-001
1956*1500*558
4/customized
SP-002
1956*1651*711
4/customized
SP-003
1956*1500*558
4/customized
SP-004
1956*1346*558
4/customized
Flower Trolley Features:
Spieth expanded steel mesh cart
Adjustable shelf heights
Base are stackable for easy storage purpose
Using the best steel raw material ensure the durability
Equip with 5" casters
Our Services:
We offer professional consultation and design. Our experienced staff would assist you in designing a storage system that best suits your particular needs.
We also offer:
1. Professional CAD Drawings
2. Stamped Engineered Drawings
3. Custom designed and built to meet your specific needs and requirements.
4. Custom sizes and colours are also available.
After Sales Service:
1.A professional engineer and application specialists respond to your requests efficiently;
2. Online via SKYPE MSN; Also through the mail, voice phone message and fax if the network is not accessible for the customer;
3. Follow up the case, record the entire process, report complaint to QC department;
4.QC will find a defect from which department, who is in charge to identify responsibility
5. Record customer responds, suggestion, requirement.