Introduction of cantilever rack shelf
Spieth racking rack supplier's cantilever shelf adopts special profile column with high strength cantilever, which makes it suitable for storing long materials, annular materials, plates and irregular materials, etc.
Cantilever shelf is divided into heavy duty cantilever storage rack, medium duty cantilever steel storage racks and light duty industrial cantilever racks. They distinguish the differences between several according to the weight they carry. The cantilever can be one-sided or double-sided, which has the characteristics of light structure and good load-carrying capacity. The single arm load-bearing can reach 500kg. The specially reinforced column structure can withstand 2000 ~ 3000kg pressure. Design back pull to increase the overall stability of the shelf, easy installation, complete accessories. Its unique shape, such as the shelf, tube, and so on.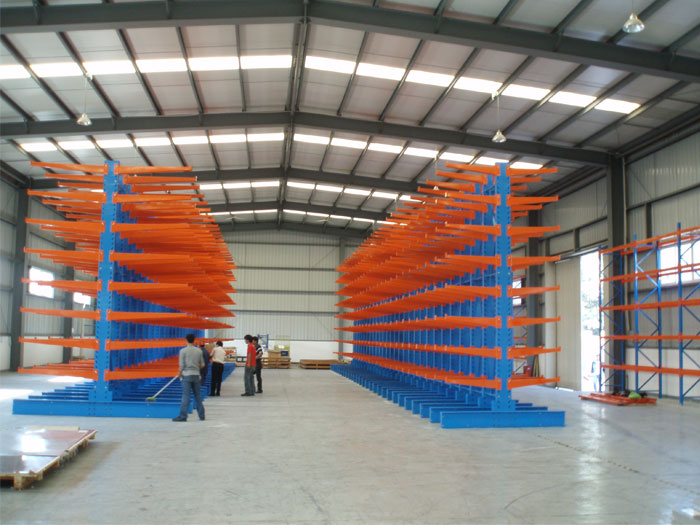 Aantilever steel pallet racking advantages
1. Cantilever steel rack series are all combined, easy to disassemble, transport, adjust and move, safe and reliable
2. The adjustable column can be used to adjust the spacing between diaphragms and the diaphragm according to the actual needs
3. It can fully improve the space utilization rate, standardize the warehouse material management, and match with the stacker or forklift. It can not only improve the material circulation efficiency, reduce the storage and transportation costs, but also improve the mechanization level of the material circulation, reduce the labor intensity and improve the labor conditions
4. The shelf can be freely assembled according to the site conditions.
Cantilever rack specifications

Application Area