Spieth slotted angle steel rack is a kind of light duty shelving, we generally call it angle steel racks. The production process of slotted angle racking of spieth light duty supplier is using high-quality cold-rolled steel plate, stamping forming, accurate pass and hole spacing, convenient disassembly, easy adjustment, flexible adjustment, strong modification, can be adjusted according to the customer's placement requirements, so as to achieve the best storage effect. Be able to adjust and store according to customer's requirement.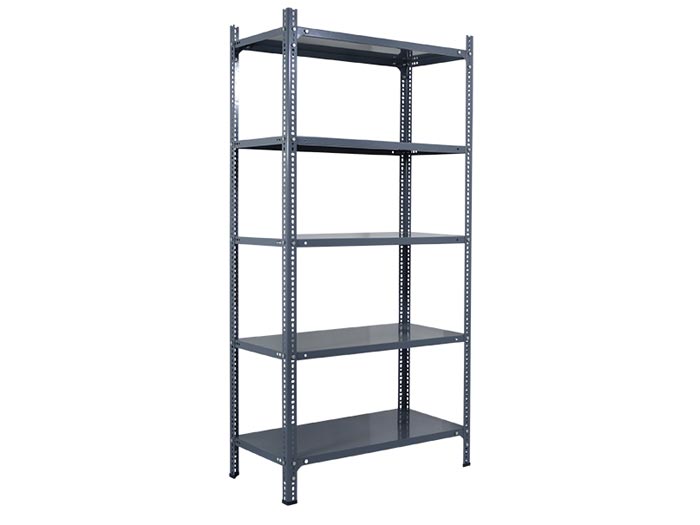 Spieth slotted angle storage racks

is widely used in small warehouse, and also widely used in automobile 4S shop.Spieth light duty angle iron storage rack has its own unique advantages, so steel angle storage rack is very popular in the whole market.
Specification
Angle Post(mm):35*35,36*36,37*37,38*38,40*40,60*40,57*37
Shelves(mm):900*300,900*400,900*450,900*600
Capacity(lbs):100-3000
Corner Plate(mm):70*70
Bolts & Nuts(mm):M8*16