Logistics trolley, also called roll container trolley or
cargo storage roll container
, is a unit mobile container equipment equipped with four casters to transport and store materials. Foldable roll container widely used in supermarket, big warehouse, factory producing room and large producing line. With wheels and side plate, they can be moved around easily. What's more, we can see the products clearly when they stored in the trolley. When moving around, the side plate can protect the goods from falling .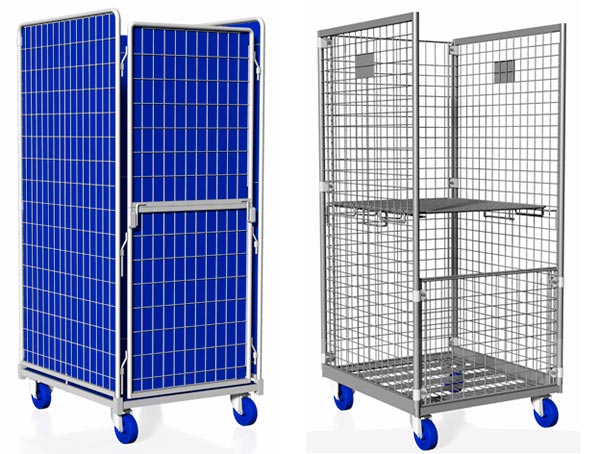 Structure
: The structure includes the base plate, wheels, side plates, back plate, and middle plate.
Features:
1.The logistics trolley boasts a seamless combination of two-directional and universal wheels, allowing effortless manual navigation. Unassumingly capable, this marvel can accommodate up to an astounding 500-800kg.
2.Behold the middle steel plate, an exquisite masterpiece of practicality. Adorned with easily processed cut, bend, and hem features that lend to its aesthetically pleasing surface. Notably, possessing a formidable friction coefficient and robust constitution, it offers premium protection to cargo, preventing unsavory misfortune such as loss or tumble. Alas, its weight and cost eclipse those of expanded steel mesh, a small price to pay for upscale quality.
3.The middle grid board boasts effortless production and processing, with the ability to be cut, deeply bent, and subjected to other surface treatments to achieve both convenience and aesthetic appeal. Unlike other materials, its production cost is low, and its lightweight nature allows for swift and agile handling. However, it may not be suitable for carrying small objects or bearing heavy loads, as it may result in collapse and instability.
4.A meticulously layered design ensures that each level of the logistics trolley carries a consistent number of objects, allowing for easy storage and navigation, as well as accurate and efficient material transportation. This innovative approach to quantitative management facilitates a smooth assembly line, ultimately enhancing overall work efficiency. The user-friendly and accessible design greatly improves manual operation abilities, effectively reducing production logistics costs.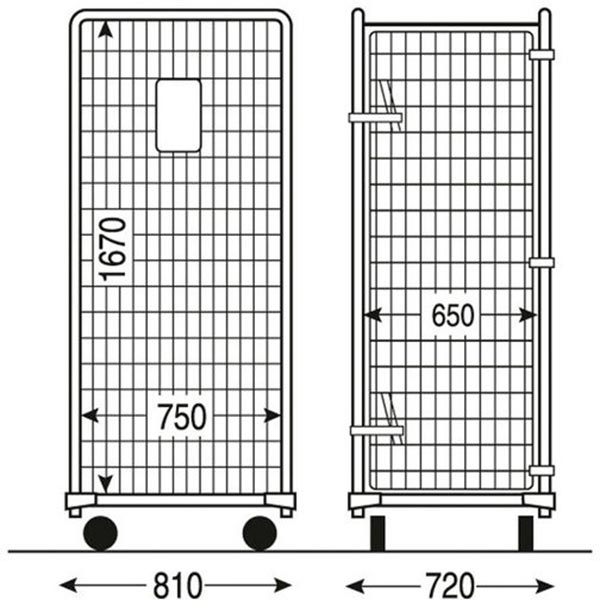 Advantages:
1. The surface is galvanized and has excellent anti-corrosion performance and meets international environmental protection requirements.
2. Time-saving and labor-saving handling of goods; merchandise display, convenient and eye-catching.
3, large storage space, flexible space applications, foldable collection does not take up space.
4. It is used in retail industry, logistics distribution industry and processing manufacturing industry.
6. Quick and easy disassembly, foldable storage, not occupying space, save more than 1/4 of storage space;
7, professional design, non-standard custom design, foldable design can stand up and highlight the maneuverability and flexibility of the trolley, easy to operate, save time and effort, save logistics costs and improve corporate image.
Standard size: 800*600*2000,715*840*1570,800*600*1800
Application Area
The
trolley container storage
is widely used in the logistics industry distribution and processing manufacturing industry. In small and multi items, logistics trolley container is particularly important, has many advantages and brings a lot of convenience for enterprise warehouse.