Supermarket shelves are used to place goods in supermarkets. The earliest appearance of

supermarket shelving systems

is made of iron and wood. Later, it gradually developed into glass. But in the early days, there was no way to adjust the shelves and move the whole shelves. This greatly limits its flexibility.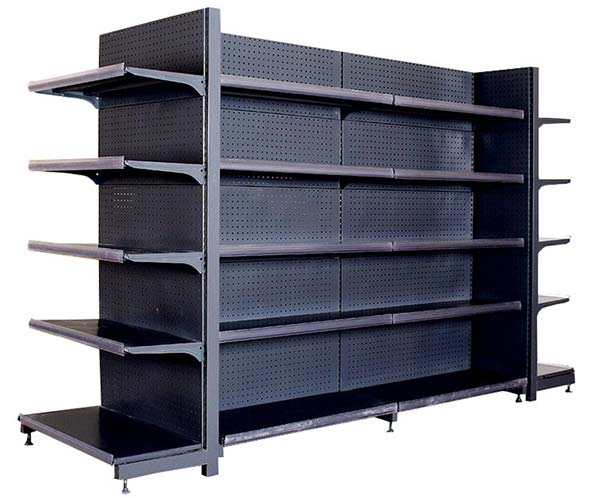 Supermarket Shelving

Double sided

Single sided

Length(mm)

900 /1000 /1200

900 /1000 /1200

Width(mm)

350+350 /400+400 /450+450

350 /400 /450 /500 /550

Height(mm)

1350 /1500 /1650 /1800 /1950 /2100 /2250

1350 /1500 /1650 /1800 /1950 /2100 /2250

Layers

Standard 2-7 Layers , Customized available

Capacity

50 kg-250 kg/layer

Main Components

Upright post, base foot, front board, bottom board,shelf board, bracket, rear board, etc

Finish

Powder coated

Applications

Supermarket, convenience store, shopping mall, etc
Advantages of supermarket shelves:
1. Supermarket shelves can be used to display goods on the shelves. Funny products can be placed on the shelves to make the whole emission look better and more beautiful
2. Supermarket shelves can effectively prevent goods from moisture, dust, theft and damage, so as to improve the quality of material storage.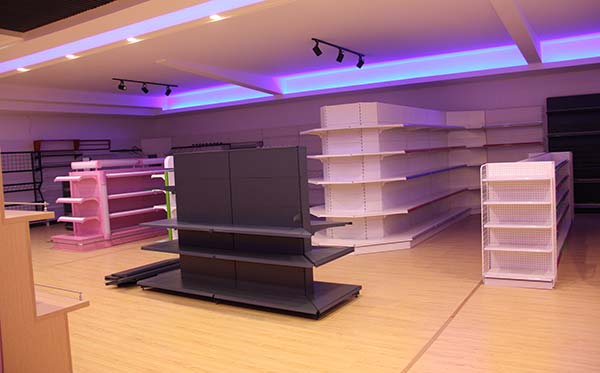 Features
1. Beautiful and generous, firm structure and various specifications;
2. Luxurious appearance and elegant color,
3. High load and storage capacity
4. Various customized colors with strong anti-corrosion and anti rust effect;
5. Easy to install, any choice of various hanging devices;
6. Good universality, suitable for the needs of comprehensive supermarkets;
7. Surface treatment: shot blasting, rust removal, oil removal and surface plastic spraying.
Spieth Factory