What is racking mezzanine floor?
Racking mezzanine floor
is a kind of simple shelf which makes full use of the upper space of the warehouse. Build an intermediate loft on an existing shelf or site to increase storage area. Generally, mezzanine shelving it is based on a medium-sized shelf, and an mezzanine racking platform is built on the original medium-sized shelf. In general, light duty factory mezzanine floors are used to store light and small and medium-sized goods or goods with long storage period can be placed on the loft shelves. Mezzanine floor for warehouse it can use forklift, conveyor belt, elevator, electric hoist or steel platform to extract goods. It can greatly reduce the labor cost.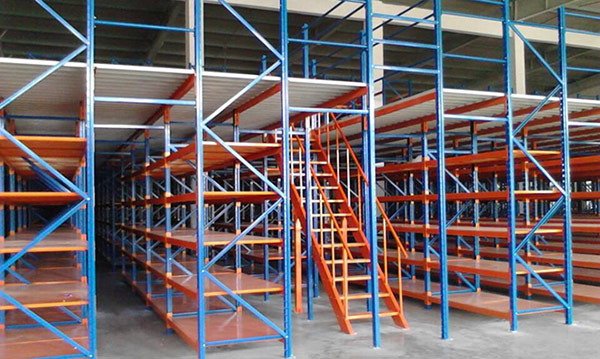 More details
Height:2000mm-12000mm
Depth:2000mm-100000mm
Width:2000mm-100000mm
Color: orange, red, blue, yellow
Surface treatment: Electrostatic spraying, Galvanizing, Cold galvanizing,Power coating.
Number of floors: 1-5 Floors
Installation method of warehouse rack mezzanine racks:
1. The
rack supported mezzanine
has its own characteristics. Its installation process is very convenient. It does not need to be assembled with screws, and its specifications can also be customized.
2. The mezzanine steel storage rack can place large, medium and small goods according to the designed load.
3. The mezzanine storage rack can also provide products with uniform specifications, which are easy to classify, convenient to pick up, fast and solid in structure. Generally, it can carry about 800kg per floor. If higher bearing capacity is needed, it is necessary to ask whether steel track manufacturers can achieve bearing capacity and whether accidents will occur.
Application Area
Mezzanine floor rack for warehouse usually uses medium-sized shelf or heavy shelf as the support of the main body and floor panel. The floor panel usually uses cold-rolled section steel floor, checkered steel floor or steel grid floor. Track supported mezzanine is often used in the field of auto parts, auto 4S shop, light industry and electronic industry, etc.