Drive in steel pallet racking is also called
steel storage drive through pallet racking
.Drive in steel pallet racking system its storage capacity is higher than many pallet shelves. At the same time, it also reduces the roadway between the rows of shelves, merges the shelves together, so that the goods on the same floor and in the same column are connected with each other, the shelves are arranged intensively, the storage density is good, the space utilization rate is very high, and the forklift can directly drive into the shelf area.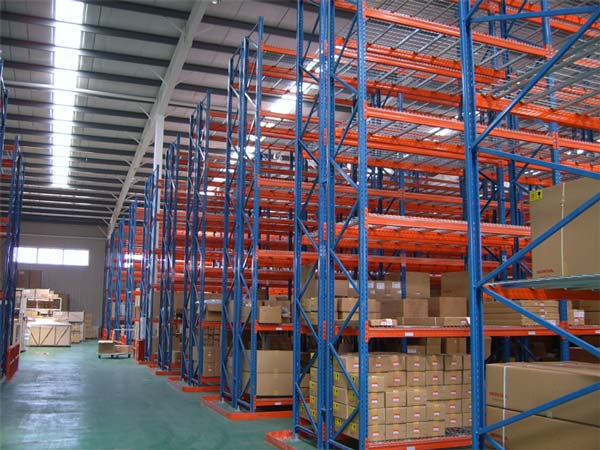 Specification & Design Drawing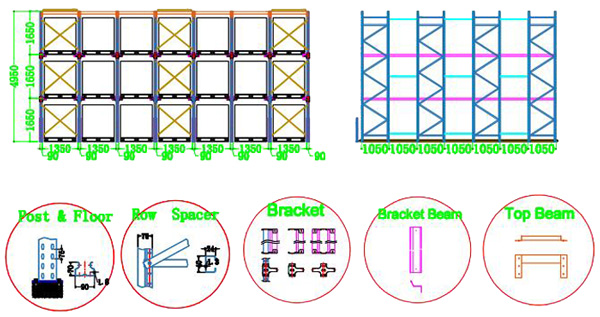 Advantages of Drive through pallet racking system
1. High storage density of drive in pallet racking.
2. Drive in storage pallet racking are usually used for storage of goods with small varieties but large quantities and low requirements for goods picking
3. The goods on the drive in storage racking follow the principle of FIFO, which is applicable to the storage and transportation of most handling machines.
Application of drive in shelves:
The drive in steel storage pallet racking has its own special advantages and characteristics. It is often used in large warehouses of food, dairy and tobacco industries. Drive in racking system can bring a lot of convenience for enterprises, and reduce the storage cost of enterprises.