Drive in racking system
Drive in pallet racking is mainly composed of pillars, bracket beams, single and double brackets, top beams, rear beams, single and double side braces, large and small jacking, back pulling, guide rails, foot guards, etc. It is a high-density storage racking system, which stores more than twice as many pallets as pallet shelves. Driving in pallet rack storage system is a kind of first-in-last-out storage system, which is suitable for the storage of goods with few varieties, large batches, fast turnover and long shelf life. The utilization rate of warehouse space can reach more than 75% for driving shelves. It greatly improves the utilization of space.Spieth drive in racking dimensions is customized.And we have a professional design team to design warehouse for customers.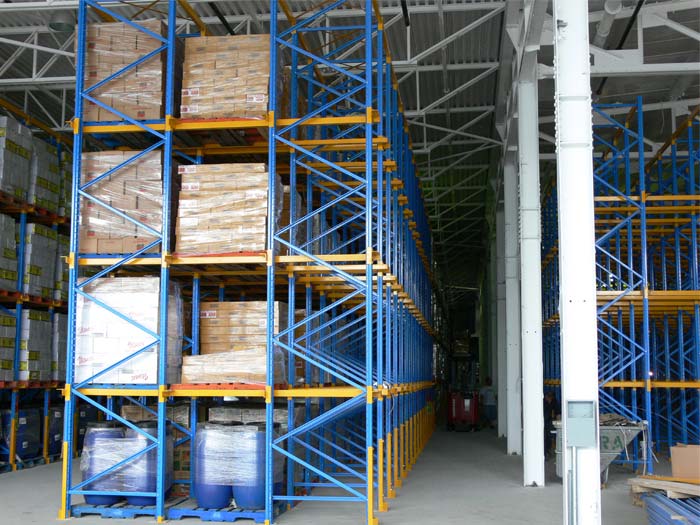 More Details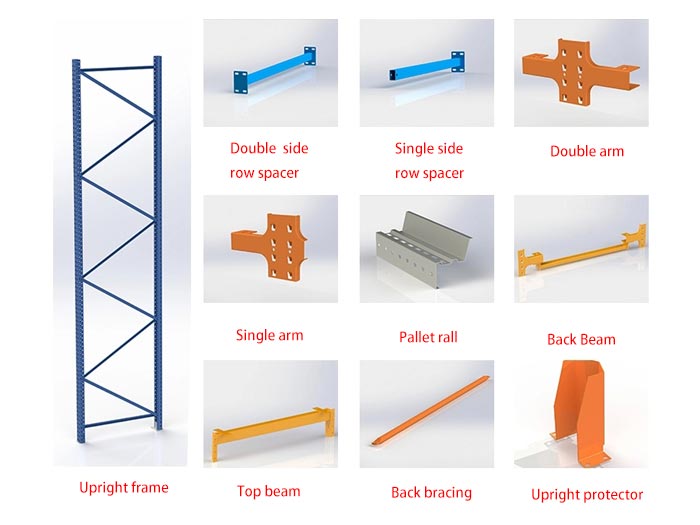 The characteristics of drive in pallet racking
Inbound shelves have relatively low investment costs. They are suitable for large transverse sizes, fewer varieties, larger quantities and predictable cargo access modes. They are often used to store large quantities of the same type of cargo.
Application Area
Because of its high storage density and high utilization rate of ground space, drive in pallet racking often used in places where storage space costs are high, such as cold warehouse and so on.