Drive in pallet racking is also called drive through racking, fully plugged assembly structure, column piece is assembly structure, and bracket is one-time stamping cross bracket, which has high strength, good rigidity, beautiful appearance, and bolt connection or plug connection structure between top beam and column piece. This system has dense shelf arrangement and high space utilization rate, almost twice as much as pallet shelf, but the goods must be of the same type with a few varieties and large quantities, and the goods must be first-in-first-out.(fifo pallet racking )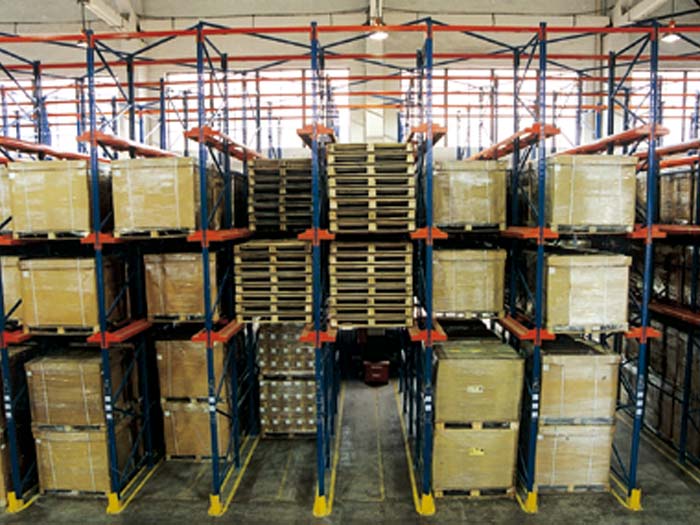 Details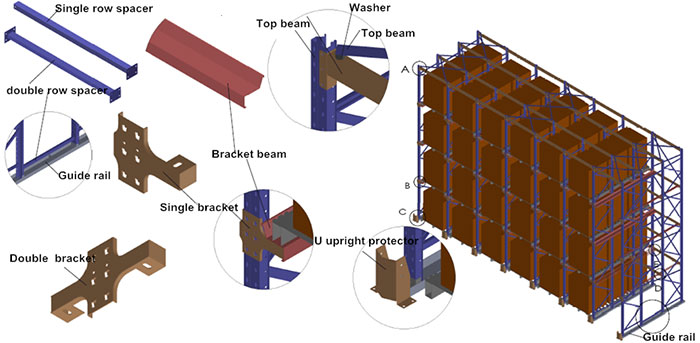 Advantages
1.Goods follow the principle of "first in, last out" and are suitable for most handling machinery storage operations.
2.It is usually used for storage of goods with fewer varieties but larger batches and less requirements for picking goods.
3.Goods storage channel is also forklift truck storage and transportation channel, which is a form of shelf with high storage density.
4.The effective storage capacity of warehouse can be increased by more than 100% with the elevation height of common forklift truck and the number of stores of corridor shelves as three store goods. By contrast, the investment cost can be controlled and the benefit can be improved significantly. From the global storage cost, the investment cost can be offset by the increase of storage capacity benefit in three years.
Application Area
The through shelf adopts pallet access mode, which is suitable for storing goods of single variety and large quantities. Compared with pallet shelf, the utilization rate of warehouse can reach about 80%, and the utilization rate of warehouse can be increased by more than 30%. It is the shelf with the highest storage efficiency. On the supporting guide rail, the pallets are stored in the depth direction, one after the other. The investment cost is relatively low. It is suitable for large transverse size, small variety and large quantity. It is often used to store large quantities of goods of the same type. Because of its high storage density and high utilization rate of ground space, it is mostly used in warehouses with high storage space cost, such as dairy, beverage, refrigeration, food, tobacco, etc.