Spieth

galvanized wire mesh decking

, as an accompany of pallet racks, is an effective method to enhance the versatility and safety for pallet racks, is used at most warehouses, distribution centers and manufacturing plants. Normally its finishes include powder coating and galvanizing. Wire mesh decking comes in various thickness and mesh dimensions. Most of it has U shape channel or flared shaper supports to support the loading. Our wire mesh decking is widely exported to the US, UK, France& Australia, etc, enjoying great popularity all over the world. Our annual exporting quantity reaches up to 1,000 containers, We have over 10 years exporting experience, wide market occupancy for this product.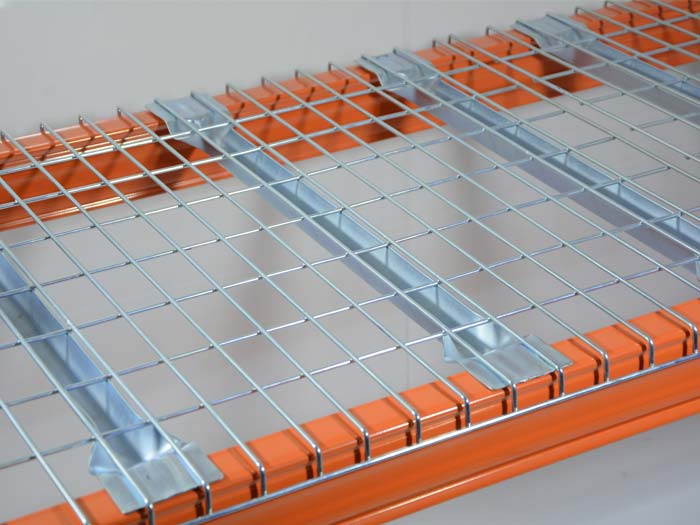 The advantages of

steel wire mesh decking

:
Improves the overall efficiency of pallet rack system.
Prevent the items falling from the pallet racks.
Do not need maintenance and very easy for installation.
Prevents dust from accumulating.
Allows air and light to flow through each storage level.
Complies with state and local Fire codes, providing an open deck so the heat can reach the sprinklers and allows water to extinguish the fire.
Normal material used for wire mesh decking:
Wire diameter:4.0mm, 4.5mm, 5.0mm, 5.5mm, 6.mm, etc.
Mesh grid options: 50*50mm, 50*100mm, 25*100mm, etc.
Support channel thickness: 1.5mm, 1.8mm, 2.0mm, etc.
Support channel height: 35mm, 38mm, etc.
Support channel quantity: 2pc, 3pcs, 4 pcs.
Loading capacity: 500kg, 1000kg, 1500kg, 2000kg, 2500kg, etc.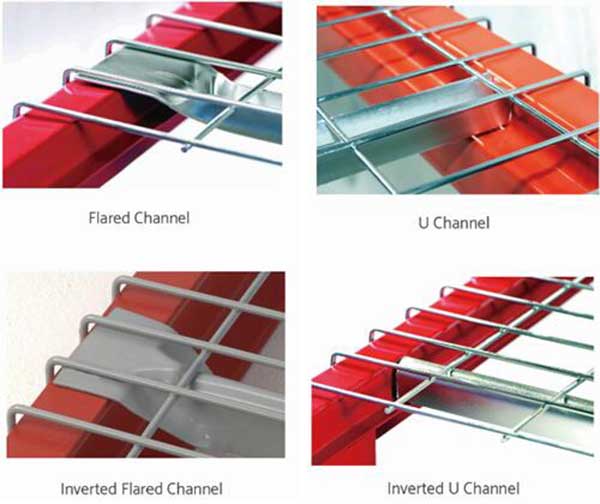 Non-standard wire mesh decking: