Easily increase the capacity of heavy-duty pallet racking with additional devices

It allows for an economical expansion of the heavy duty racking, as only an additional "Z" beam frame is required to configure the new unit. It consists of the follow components: 3 levels with corresponding beams and galvanized steel sheets, 2 columns, 2 heavy duty legs, 5 diagonals, 2 beams, 2 anchors, horizontal plates and fasteners needed to connect all components together.
An additional unit is available in a variety of heights and depths to accommodate the original unit. It is composed of a single frame as it is attached to the frame of the existing shelf, as well as two or three load levels depending on height.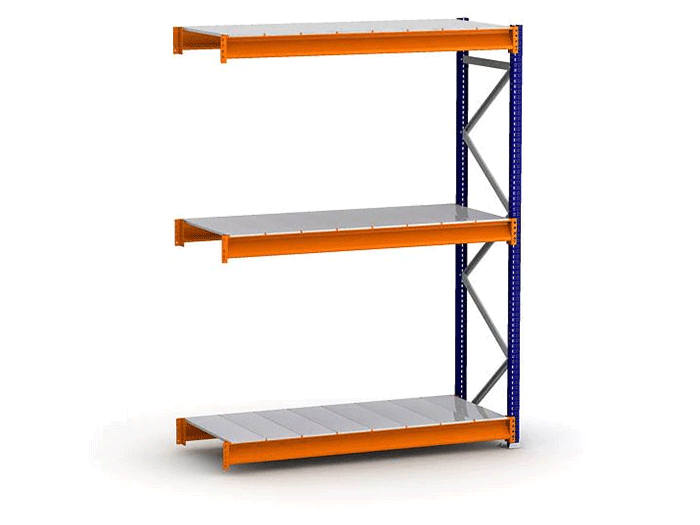 Advantages

of

A

dd

-O

n

B

ay
●Heavy-duty pallet racking add-on units are not only easy to assemble, but strong enough to hold up to 19,980 pounds per unit.
●Ability to add additional levels with adjustable height every 2 inches
●These racks are particularly suitable for manual storage of medium and heavy loads.
●The frame pillars can be protected by heavy duty shelves secured by protectors.