What is cantilever racking?
Cantilever racking is an important type of racking. Cantilever racking is suitable for storing long materials, ring-shaped materials, plates, steel pipes and irregular goods. The cantilever can be single-sided or double-sided. Cantilever racking has the characteristics of stable structure, good load capacity and high space utilization. Cantilever racking columns are mostly made of H-beam or cold-rolled steel, cantilever is made of square tube, cold-rolled steel or H-beam, cantilever and column are plugged or bolted together, base and column are bolted together, base is made of cold-rolled steel or H-beam.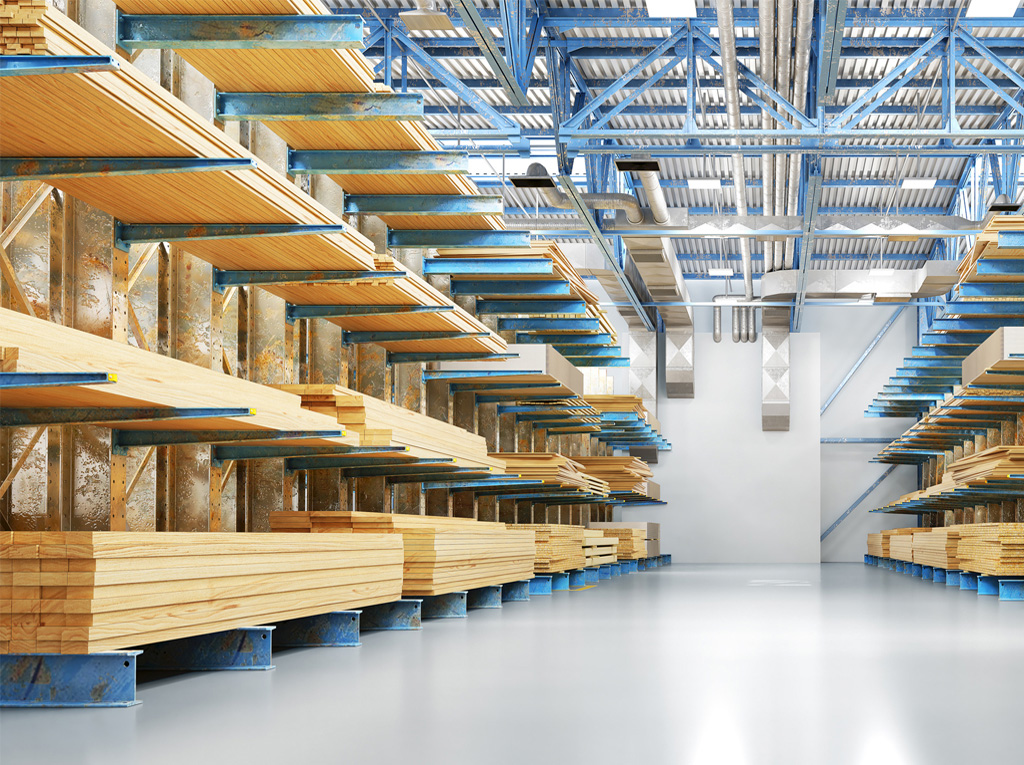 Features of cantilever racking
1. It is suitable for storing steel pipes, sections and other long goods.
2. The arm end is equipped with a stopper to avoid slipping when placing round goods.
3. It can be lifted in two ways, i.e. crane lifting and side forklift or material stacker lifting.
4. The height of the shelf is limited, generally below 6M, its length is within 1.5M, and the load per arm is usually within 800KG.
5. The space utilization rate of cantilever racking is about 35% to 50%, which is relatively low.
6. Cantilever racking can be single-sided or double-sided, and the structure is stable and the load capacity is good.