VNA racking system
Selective racking has several options within it to make this type of system the best fit for your space, SKU and picking process. One option is a very narrow aisle racking system, often called a VNA racking system. Selective racks with very narrow aisles reduce your aisles from the standard 12' to typically about 6' to 6'-6". This system still provides FIFO storage and retrieval.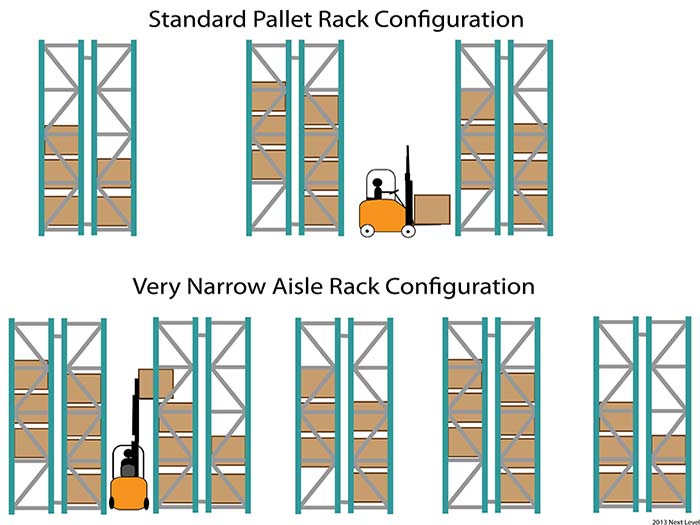 Advantages of VNA racking system
● Dramatically improving space utilization - more pallets, less space.
● Reduced cost per square foot or cost per pallet of storage
● Eliminates the need for off-site storage
●Avoid building expansion
●Increased picking rates
● Direct access to all pallet locations
● Reduces pallet rack damage
●Increased forklift productivity
Product details
| | |
| --- | --- |
| Product names | Very Narrow Aisle Pallet Racking |
| Beam | 80/90/100/120/140/160*50;thickness is 1.5-2.0mm.etc. |
| Upright | 80*60;90*70;100*70;120*95;thickness is 2-2.5mm |
| Adjustable | Adjusted by 50-70mm pitch. |
| Surface Finish | Powder coating & Galvanized |
| Color | Accept Customized |
| store level | 1 to 10 levels per bay |
| store depth | 1 to 2 pallets |
| store width | 2 to 4 pallets |
| frame structure type | Welding / Assembling Bracing & Baseplate |