Introduce of Rivet Rack Steel Shelving
Boltless rivet rack system is a light storage rack system. Spieth is a rivet shelving manufacturers.This kind of shelf assembly does not need screw, and is easy to install and disassemble. Rivet rack steel shelving has a variety of laminates. There are wood laminates and steel laminates.Rivet rack steel shelving can be divided into single rivet rack and double rivet rack. Single rivet rack is a kind of high density rack; double rivet rack is a kind of rack which can store large capacity goods. What they have in common is that they don't need to install tools, they are easy to install and take less time.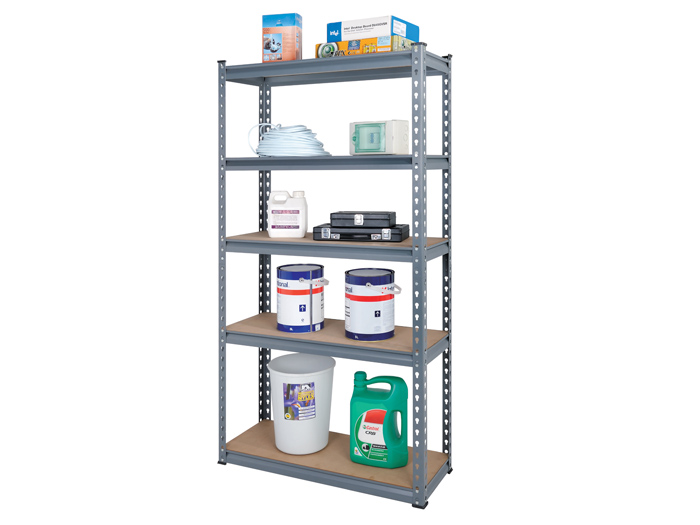 Advantages:
1、Fully adjustable on 1.5 inch increments.
2、Versatile design and industrial strength.
3、Tool-less assembly saves money and time.
4、Optional heavy single rivet beams available.
5、Particleboard, MDF or Melamine Faced chip, and wire decking are available.
6、Starter and add-on units combine to form economical rows of shelving.
7、Top and bottom shelves are double rivet and assemble easily without tools.

Specifications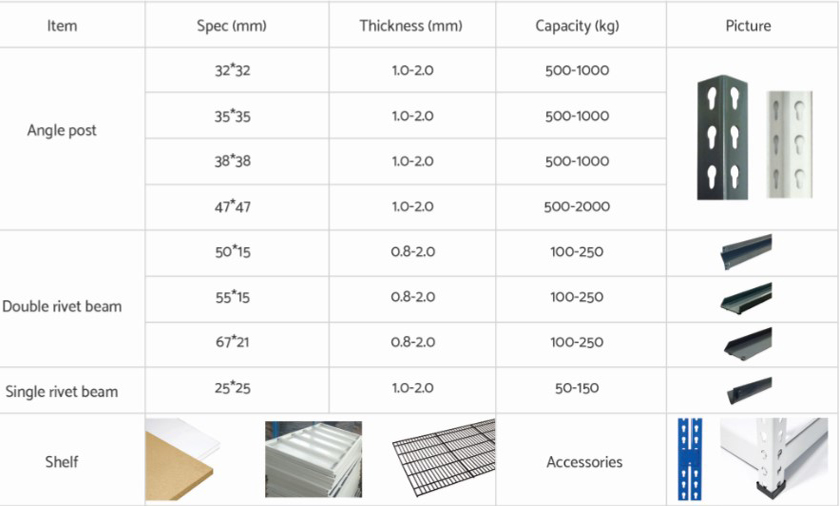 More Details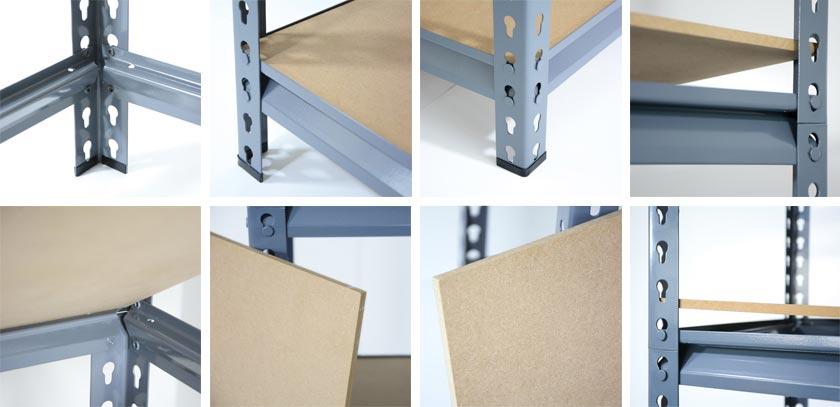 Application Area
Rivet racks generally belong to light shelves. It is usually used for storage of small and medium-sized and lighter goods, and the single-layer load-carrying capacity is generally less than 180 kg. In addition, it is based on human resources, manual handling, storage and sorting operations. It is suitable for small and medium warehouses. Especially those warehouses that store small items and save installation time.