About Spieth Supermarket Shevling
Supermarket shelving are now popular in all kinds of shopping malls and stores. Especially in large shopping malls, it is most widely used. Storage shelves are indispensable for large shopping malls.
Features
1.Professional Design Team Design
2.All the supermarket shelves shall be anti-rust.
3.Steel boards among the racks could be optional.
4.There is adjustable for the level height for the board.
5.Custom made of shelves to be well applied in real places.
6.The material of cold-rolled steel is extensible for kinds of new shape.
7.Reasonable design concept to upgrade the efficiency of storage management.
8.Powder coated in different colors for different parts shine the racks appearance.
9.The surface with electrostatic spray for purpose of protection against electric shock.
10.Maximizes space use in any supermarket configuration while retaining optimum product accessibility.
Some Details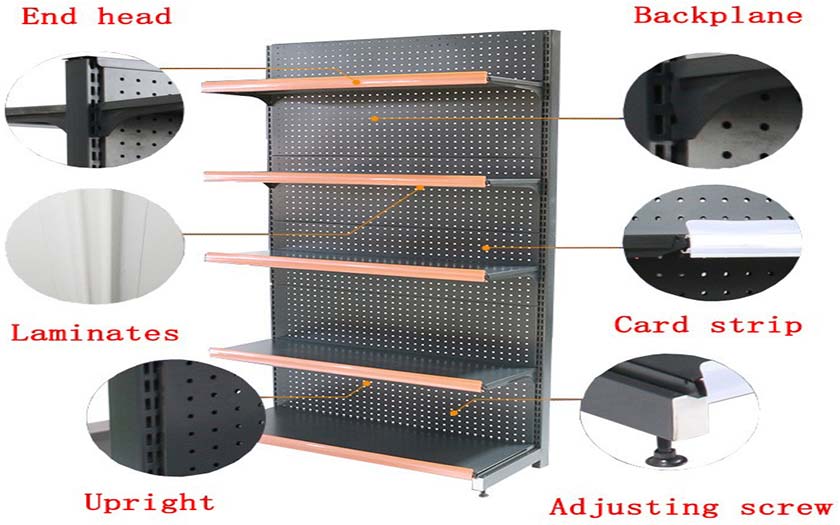 Specifications
Supermarket Shelving
Double-sided
Single-sided
Length(mm)
900 /1000 /1200
900 /1000 /1200
Width(mm)
350+350 /400+400 /450+450
350 /400 /450 /500 /550
Height(mm)
1350 /1500 /1650 /1800 /1950 /2100 /2250
1350 /1500 /1650 /1800 /1950 /2100 /2250
Layers
Standard 2-7 Layers , Customized available
Capacity
50 kg-250 kg/layer
Main Components
Upright post, base foot, front board, bottom board, shelf board, bracket, rear board, etc
Finish
Powder coated
More Styles We Have