Double Deep Pallet Racking System Description:
Double deep pallet racking provides b
etter storage density compared to selective pallet racking. Pallets are stored two-deep, cutting the number of access aisles by about half in any given area.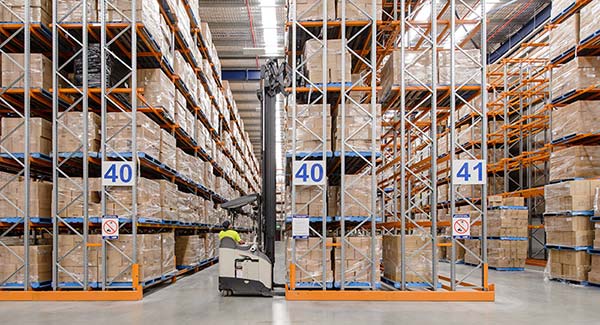 Store 2 pallet positions from a single aisle (4 pallets back to back) with the double deep selective rack. The rear pallet is accessed with a special fork truck with a pantograph extender.
Access and stock rotation are compromised compared to single deep pallet racking, however, cube utilisation is much higher. The double deep racking warehouse racking system provides high-density storage at a lower initial capital cost when compared with other high-density storage systems.
Research the features of the double deep pallet rack system to determine if it is the right industrial storage system for your application.
Deep Pallet Racking Features:
1.Increased storage density compared to selective racking
2.Greater utilisation of available headroom
3.Enables stock rotation
4.Efficient in operation
5.The relatively low-cost racking system
6.Load weights and height limited to forklift capacity
7.Suitable for high turnover stock where restricted access is not a problem
Double Deep Pallet Rack CAD: