Introduction of divided plastic bins
Divided plastic bins are storage containers that have internal compartments or sections used for organizing and separating different items. They can be very useful for sorting and storing items in an orderly manner, and are commonly used in homes, offices, warehouses, and other settings where organization and storage are important.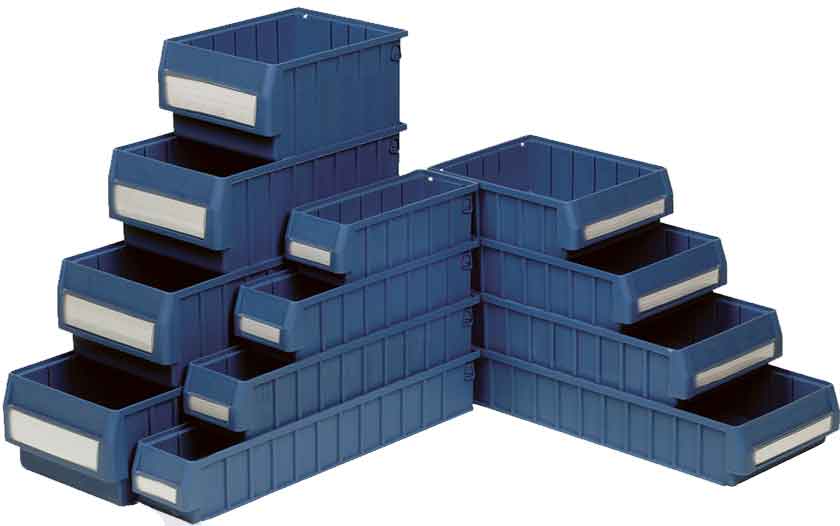 Some common features of divided plastic bins include:
●Removable dividers:
Many divided plastic bins have adjustable or removable dividers, which allow you to customize the size and layout of the individual compartments.
●Sturdy construction:
Divided plastic bins are typically made from durable materials like polypropylene or polycarbonate, which are resistant to impacts, scratches, and other forms of damage.
●Clear lids:
Some divided plastic bins have clear lids, which allows you to see the contents of the container without having to open it up.
Application of divided plastic bins
The parts bins with dividers is widely used in automobile, electronics, household appliances and warehousing fields, which makes the product stacked neatly, turnover convenient and easy to manage. Reasonable design and excellent quality make it suitable for closed-loop distribution system such as storage, circulation and processing in enterprise logistics.
Specifications
| | | | |
| --- | --- | --- | --- |
| Model | Dimension(mm) | Carton Size(mm) | Qty/Ctn |
| SPS-3109 | 300*117*90 | 475*605*855 | 80 piece |
| SPS-3209 | 300*234*90 | 475*605*855 | 40 piece |
| SPS-3124 | 300*234*140 | 475*605*815 | 24 piece |
| SPS-4109 | 400*117*90 | 475*405*855 | 40 piece |
| SPS-4209 | 400*234*90 | 475*405*855 | 20 piece |
| SPS-4214 | 400*234*140 | 475*405*815 | 12 piece |
| SPS-5109 | 500*117*90 | 475*505*855 | 40 piece |
| SPS-5209 | 500*234*90 | 475*505*855 | 20 piece |
| SPS-5214 | 500*234*140 | 475*505*815 | 12 piece |
| SPS-6109 | 600*117*90 | 475*605*855 | 40 piece |
| SPS-6209 | 600*234*90 | 475*605*855 | 20 piece |
| SPS-6124 | 600*234*140 | 475*605*815 | 12 piece |