Introduction of plastic parts bins stackable:
Large plastic stackable bins, also known as component box, is suitable for the storage and use of various small parts, materials, stationery, etc. in factories and offices. It can be divided into hanging plastic bins and stackable plastic storage bins.It is widely used in machinery, automobile, home appliances, light industry, electronics and other industries. It is acid and alkali resistant, oil resistant, non-toxic and tasteless. It can be used to hold food. It is easy to clean, parts and boxes can be easily turned, stacked neatly and managed.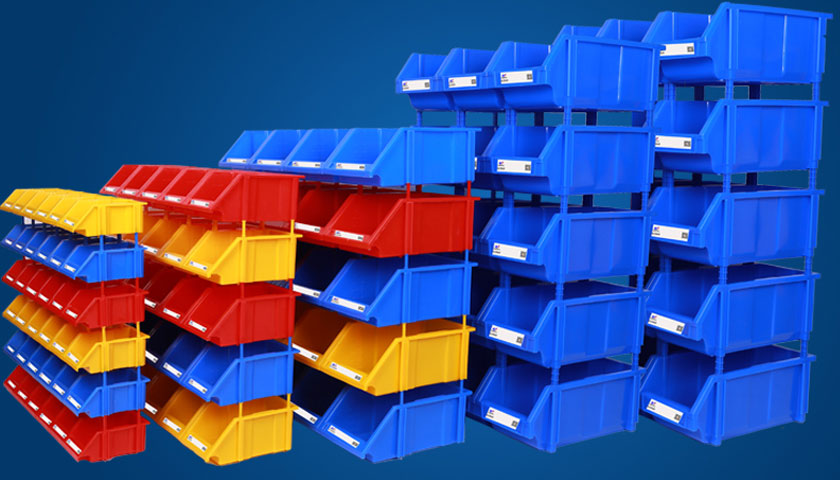 Spifications:

Application Area:
The blue plastic stackable bins is suitable for transportation, distribution, storage, circulation processing and other links in factory production. The parts box can be used in various warehouses, production sites and other occasions in cooperation with a variety of logistics containers and work stations. Today, the production site management is more and more valued by the majority of enterprises. The parts box helps to complete the general and integrated management of the storage of components, which is an essential product for the production and circulation enterprises to carry out modern logistics management.