Boltless Rivet Shelving is a commonly used storage rack. It is named for the rivet connection between beams and columns. This kind of shelf assembly does not need screw, and has the characteristics of convenient disassembly and assembly and changeable assembly. Shelf load 50-150 kg per floor, it's belongs to light shelf.
Specifications:
Item
Spec(mm)
Thickness(mm)
Capacity(Kg)
Angle post
32*32
1.0-2.0
500-1000
35*35
1.0-2.0
500-1000
38*38
1.0-2.0
500-1000
47*47
1.0-2.0
500-2000
Double rivet beam
50*15
0.8-2.0
100-250
55*15
0.8-2.0
100-250
67*21
0.8-2.0
100-250
Single rivet beam
25*25
1.0-2.0
50-100
Photo Details :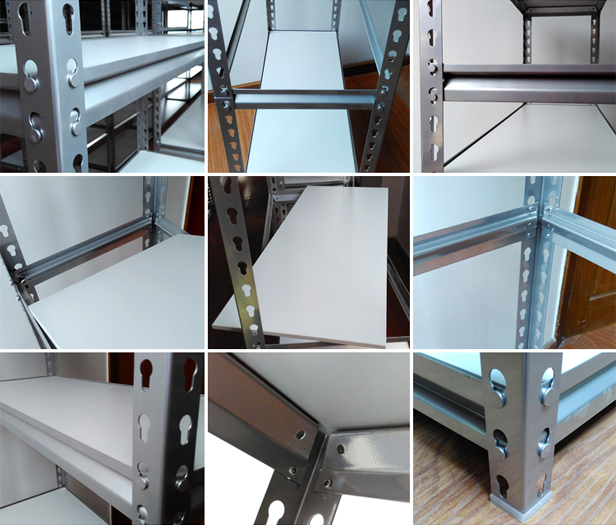 Advantages:

1、Fully adjustable on 1.5 inch increments.
2、Versatile design and industrial strength.
3、Tool-less assembly saves money and time.
4、Optional heavy single rivet beams available.
5、Particleboard, MDF or Melamine Faced chip, and wire decking are available.
6、Starter and add-on units combine to form economical rows of shelving.
7、Top and bottom shelves are double rivet and assemble easily without tools.