Riveted shelving is a common type of light duty shelving, with a load capacity of less than 200kg per level, and the columns and beams are riveted and hooked up in universal angle steel. Rivet shelves are easy to install and disassemble without tools. There are two kinds of laminates, wood and steel, depending on the demand. Light shelves can be installed on casters and converted into mobile material shelves.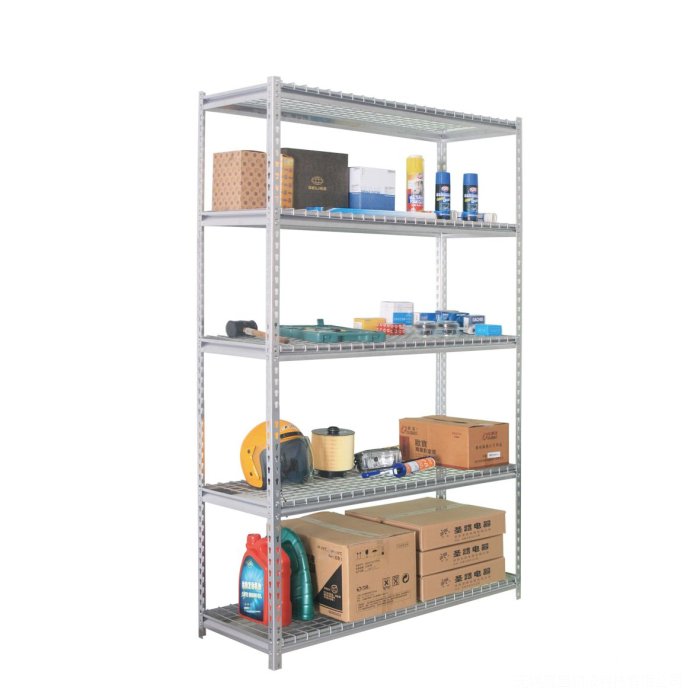 Rivet shelving features and applications
Rivet light shelves are light, simple, beautiful and practical, suitable for use as sample shelves, material shelves, storage shelves for miscellaneous items in the office, etc.