Light storage shelf is a kind of storage shelf, light shelf shelf type. Light storage shelves are mainly used for the placement of items with lighter Put, the weight is generally in 100-150kg, it is in addition to the angle steel shelves, the smallest weight of the storage shelves (shelf load is overwhelmingly to The overall load is less than 1000kg.
Light storage shelves features:
●Light weight shelves are beautiful in appearance and easy to disassemble.
●The height pitch is 50mm, and the layer height can be adjusted arbitrarily.
●The weight of a single group of shelves is light, and the price is relatively low.
●Light shelves are more troublesome to install, and they are easily deformed when used for a long time under full load.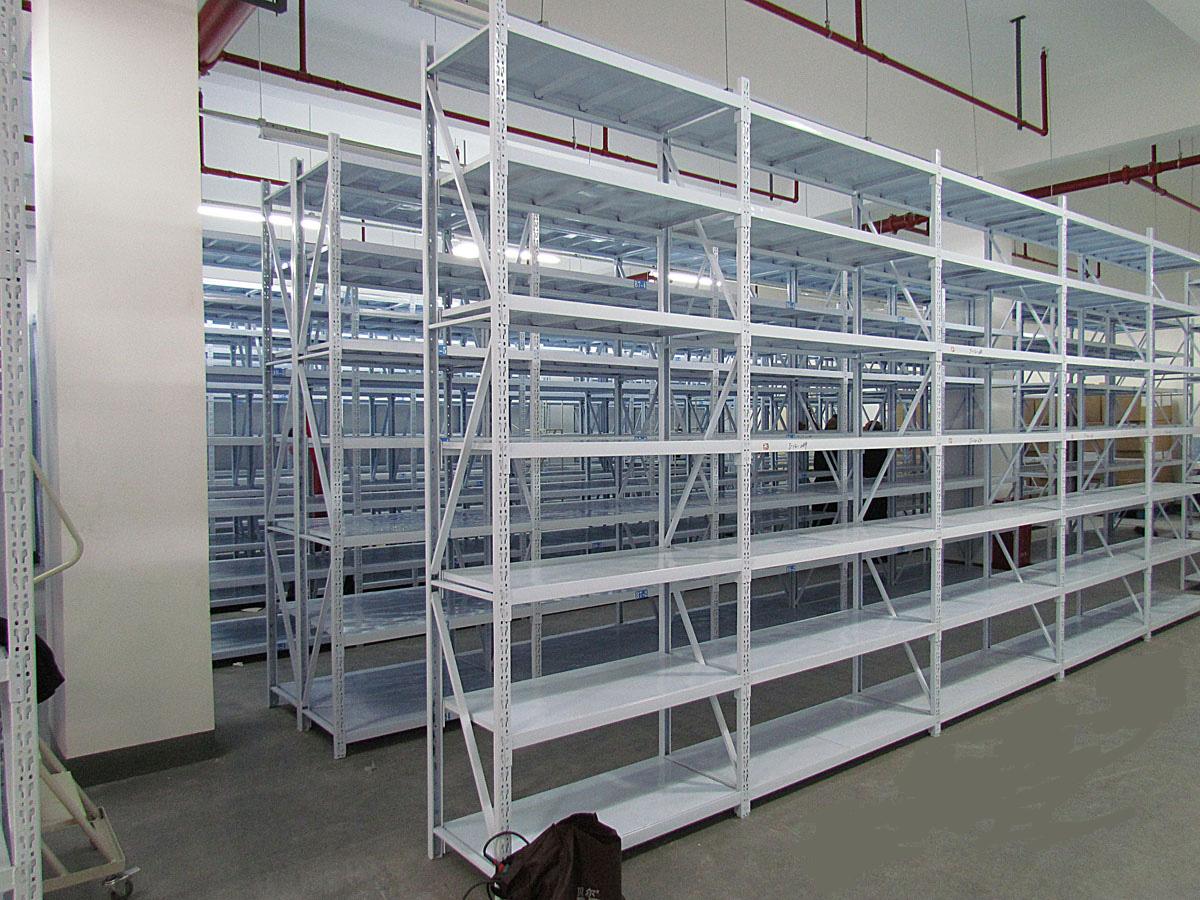 The production process of light storage shelves:
●Light shelf column specifications: 38 × 38 × 1.8 mm angle steel profile,which is made of high-quality strip steel, which is rolled by Kaiping, automatic rolling mill, punched by punching machine and then cut off according to the height specified by customers.
●Light-duty shelf laminate is made of high-quality cold plate, which is opened, cut longitudinally, bent and formed, and welded with reinforcing ribs.
●After the light shelf columns and laminates are processed into semi-finished products, plastic spraying can be carried out in the last process. It can be packaged and shipped after completion.
●Light shelf is an ideal substitute to replace the original simple shelf welded with angle steel and paved with wooden boards. The product has the advantages of low cost, safety and reliability, simple assembly and disassembly, and can be used independently.
●At the same time, we can design and manufacture shelves according to customers' actual storage space.
Light storage shelf usage:
Light storage racks are widely used and suitable for lighter workplaces such as small parts and accessories. Each floor has a load capacity of 100-150kg and is mainly used for manual handling, storage and picking operations.