Angle Steel Shelving Description:
Light duty angle steel shelf is a kind of light shelves. Mainly composed of columns and shelf. We use high quality cold rolled steel and stamp forming. It is convenient to remove and is also easy to adjust. What's more the shelving can be flexible combination and the transformation is very strong. To sum up, angle steel shelving can be placed according to customer requirements to increase or decrease the number of laminates to achieve the best storage effect.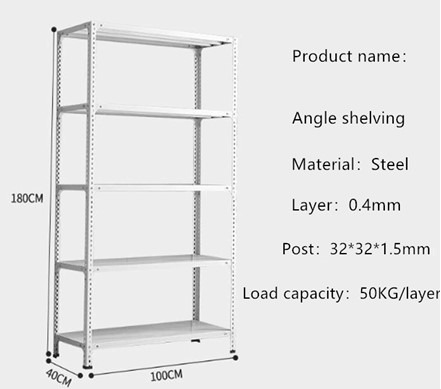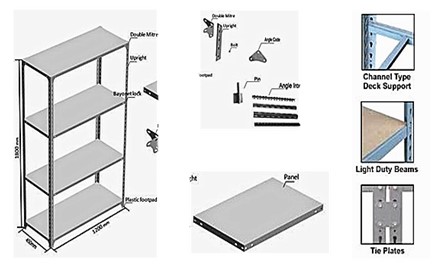 Our Spieth Company, the place of origin is China (Mainland) .
The product type is angle steel shelf.
It belongs to light duty.
You can customize what you need, including size, layer, color and capacity. packing.
This kind angle steel shelving's load capacity is 50kg.
Its surface treatment is power coating.
The material is steel.
In addition, the shelving can be used in mushroom rack, warehouse, home, garage and office.

Angle Steel Shelving's Application:
Angle Steel Shelves are designed to be used as economical shelving, racking, workbench, cart, ladder, table or any other type of structure to your own specifications. Multi-tier shelving slotted angle shelving can be adopted to double or treble your storage space. Complete with catwalks and stair cases and railings.
Angle Steel Shelving's Characteristics:
1. Column Hole Distance: 50mm.
2. Shelf Steel Laminate: Cold-rolled Steel Sheet
3. Processing: Polishing, Pickling, Automatic Electrostatic Powder Spraying, Drying, etc
Angle Steel Shelving's Advantages:
1. Smooth and Beautiful Surface
2. Adjusted up and down freely
3. Low cost, safe and reliable
4. Simple assembly and disassembly