Warehouse light duty storage angle steel shelving
system is ideal for the manual storage of light loads and even relatively heavy ones. They are totally dismountable and can be modified or expanded height and lengthwise. This system covers all storage requirements ranging from totally planned requirements to the most immediate.
* Standard Colour : Grey
* Power coated products are available on request. Size can be customized
* Manufactured in various sizes according to customers requirement.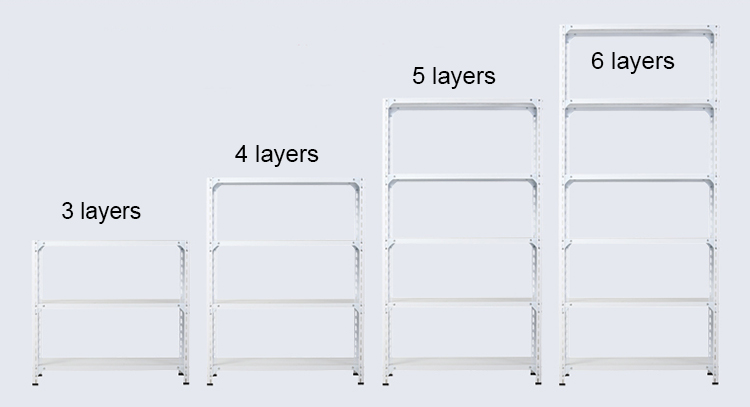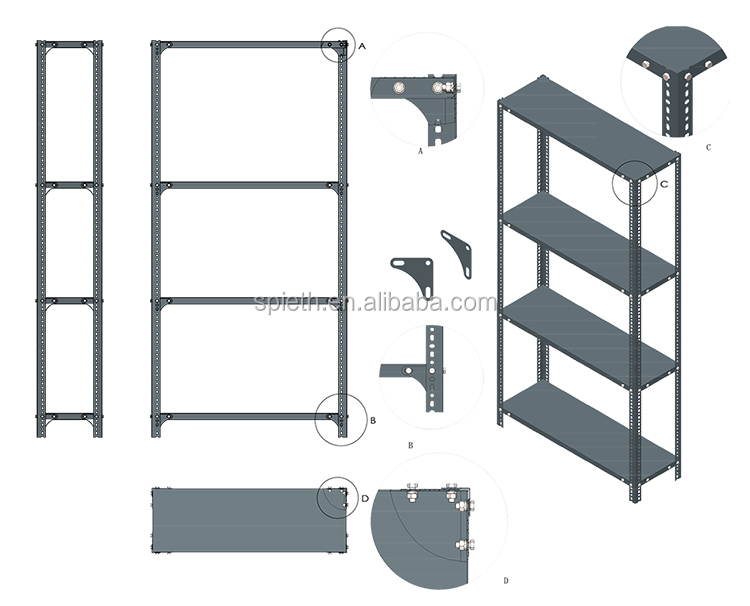 Applications of

angle steel s

helves
Warehouse light duty storage angle steel shelves are designed to be used as economical shelving, racking, workbench, cart, ladder, table or any other type of structure to your own specifications. Multi-tier shelving slotted angle shelving can be adopted to double or treble your storage space. Complete with catwalks and stair cases and railings