It is well known that slotted
angle stee
shelving is the easy and optimal solution for efficient storage, and the system has been applied in every industry for warehousing and other storage needs. This shelving system is made of heavy-duty, lightweight and reusable metal shelves that are arranged according to specific storage requirements.
Slotted
angle stee
shelves are by far the most widely used shelving solution in every leading industry, as they are a very efficient and economical option for storing goods or materials in warehouses and depots.
Slotted angle racks are very portable and you can easily transport them from one place to any place you need to use them by using a forklift. By increasing the storage space in your warehouse, these racks can increase productivity. Therefore, these cost-effective racks will have a great affirmative impact on the product management and warehouse management of any leading company.
Let's look at the incredible benefits of using slotted angle racks for your business in more detail.
Strong construction and superb longevity.
Nothing compares to slotted angle racks when considering both durability and strength. Thanks to their steel construction, they are extremely strong and well-built. It also gives them a longer service life than any other available carrier type. Their robust construction ensures longevity and will meet the needs of any warehouse for many years with the added requirement of marginal maintenance.
Maximize available space
Slotted angle racks are ideal for maximizing the use of available space in your warehouse. If underutilized warehouse space is a major problem for your planned expansion business, then having these amazing racks is the perfect solution to your problem. They increase the storage capacity of any warehouse exponentially. This helpful storage system will ensure that you can store a range of materials or goods in an organized manner. In addition, they are the most cost effective storage solution for your warehouse.
Provides a polished and beautiful look
Storing all the materials or products in your warehouse with these regular, polished slotted corner racks will give your business a neat and beautiful look. By opting to place these specially customized racks in them, the entire appearance of the storage space will be greatly enhanced. It will provide your storage space with a professional and professional identity. This will surely help attract your customers and build a sense of identity that will lead to the development of a strong business presence.
Highly flexible with freedom of customization
It's possible to customize each slotted angle rack to fit your business needs. Together they can be specifically tailored in different sizes, heights and widths to meet each unique storage need in your warehouse. They are also very adjustable and can be easily reconfigured to fit your newer storage needs. You can easily customize these racks to meet your budget and space availability.
Increase productivity.
With slotted angle racks you can easily move, store and position products. With a design that helps place items in order, you can place products based on frequency of use. It helps workers conveniently identify the parts they need. Not only will you save time, you will also increase productivity as your employees can focus on the task at hand.
In summary, slotted angle racks are a versatile racking solution. All the aforementioned benefits of these racks in turn help any business to flourish and grow many times over.
Spieth Storage Limited is a trusted manufacturer and supplier of slotted angle racks in China for global businesses. The slotted angle racks manufactured by our company are supreme in the industry of their kind because we take the quality of our products very seriously.
Please contact us for better guidance and to help you determine the best rack for your storage room.
Contact us for a free quote
E-mail : spieth12@spiethstorage.com
Tel : +86 18006010205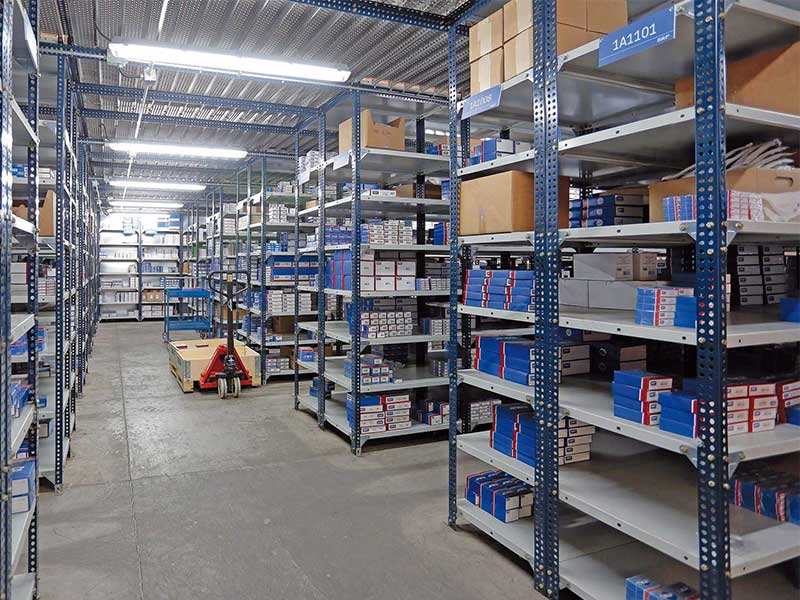 Learn More:
What is Mezzanine Flooring? Construction, Requirements and Applications

How High Can Pallet Racking Go?

What is the advantages of wire mesh decking?

Why Plastic Upright Protectors?
How can you get the most out of your warehouse?