Are you warehouse storage needs secured and are trying to fit more inventory into a limited area of floor space?
Replacing a warehouse in the face of rising warehouse rents is not always the best solution. Nor is spending millions of dollars on a new warehouse often realistic for cash-strapped businesses.
At this point we recommend that you utilize your existing vertical storage space to help you put more inventory into your warehouse without sacrificing order picking efficiency. All you need is the right pallet racking to achieve vertical storage.
Pallet racking systems are designed to maximize the use of vertical space. The higher you go, the more space you can save, which may make your warehouse more cost effective. But how high can you go?
When choosing pallet racking, please consider the ceiling height and hanging obstacles
Although most warehouses have high ceilings, this is something to keep in mind. You also need to consider your actual ceiling clearance and take into account any obstructions, such as fire sprinklers and lighting fixtures, which can impose additional restrictions on ceiling height and thus limit the maximum height of the rack.
For example, if you have 14-foot ceilings, you will not be able to purchase 16-foot pallet racks, which may be ideal for 20-foot ceilings.
The size and shape of the products you store
Not all items are suitable for storage in high places. This is especially true for inventory that must be accessed multiple times per day, has a high turnover rate, or is in awkward shapes. The time wasted or money required to purchase specialized equipment may offset any potential savings from building pallet racking extremely high.
Lifting equipment - maximum range
It is imperative that your racks and lifting equipment are compatible. Just as forklift load capacity and turning radius are key specifications when designing a rack system, so is the maximum safe reach height. Keep in mind that mast capacity decreases as height increases, so you may need to invest in new equipment to maintain a taller rack system.
Local Building and Fire Codes
Fire code requirements are used as a major part of the design for shelving systems. Any system considered to be high pile storage (12 feet high or more) requires an automatic sprinkler system for fire protection. Storage height has a profound effect on the progression of fires and how difficult it is to control them. As racks get taller, you will need more sophisticated fire suppression systems.
Load Patterns
The stacking height of pallets in each bay will vary depending on pallet type, product type and shape, and pallet racking construction; Spieth's general rule of thumb is that "the maximum height should not exceed six times the narrowest dimension of the bottom pallet", although this depends on the design and compression of the pallet. Always seek advice from your pallet racking company when determining the height of any individual pallet stack.
Contact Spieth
Choosing the right type and quantity of pallet racking can be difficult at first, but it becomes easier when you have the help of experienced professionals.
At Spieth Storage, we offer guidance to help you choose the right pallet racking for your needs, as well as a variety of warehouse storage solutions so you always find what you need.
Contact us for a free quote
E-mail : spieth12@spiethstorage.com
Tel : +86 18006010205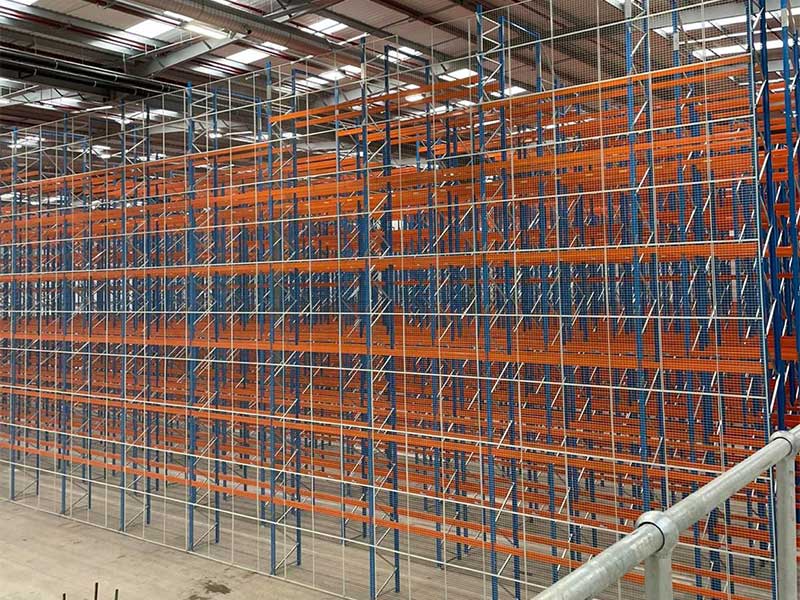 Learn More:
What is the advantages of wire mesh decking?

Why Plastic Upright Protectors?
How can you get the most out of your warehouse?

Mobile Compactor Storage -- Provides Outstanding Space Efficiency

Spieth Light Duty Boltless Shelving