The purpose of upright protectors is to guard against accidental damage that may occur during hit by forklift trucks. It can also reduce the damage caused by impact loads. Especially for installations with fast moving products or heavy products.
Upright protectors are essential for the safety and durability of the racking. Also the plastic protector is cheaper than the metal protectors. We have two styles of protectors, the one with height 600mm, and the black and yellow one with height 100mm, they are all suitable for 90-120mm width upright post.
The upright protector plays as a buffer when the forklift or pallet jack collides with its surface. A plastic upright protector will protect the forklift and pallet jack in the event of a collision. If a forklift or pallet jack is driving around in a warehouse and accidentally hits a structural upright in the middle of the warehouse, by installing a plastic upright protector the damage hit by forklift or pallet jack, will be dramatically reduced or avoided completely.
It is a similar case when uses pallet jack or trolleys in the warehouse or forklift trucks. If any of these hit the upright in a warehouse, which is protected with the upright protector, then the damage will be minimal. By using a plastic pillar protector in a warehouse then, in the event of a collision, the driver or person handling the vehicles or objects involved is also protected.
Spieth Racking as a professional manufacturer with over 20-year experiences in racking industry and have several talented designers to design as your request. Spieth is a manufacturer and supplier of a wide range of industrial and commercial storage racking system and materials handling equipment. If you have any inquiry related to racks and shelves, please feel free to contact with our Spieth Sales team. We are also looking forward to being your reliable supplier in the near future.
Contact us for a free quote
E-mail : spieth12@spiethstorage.com
Tel : +86 18006010205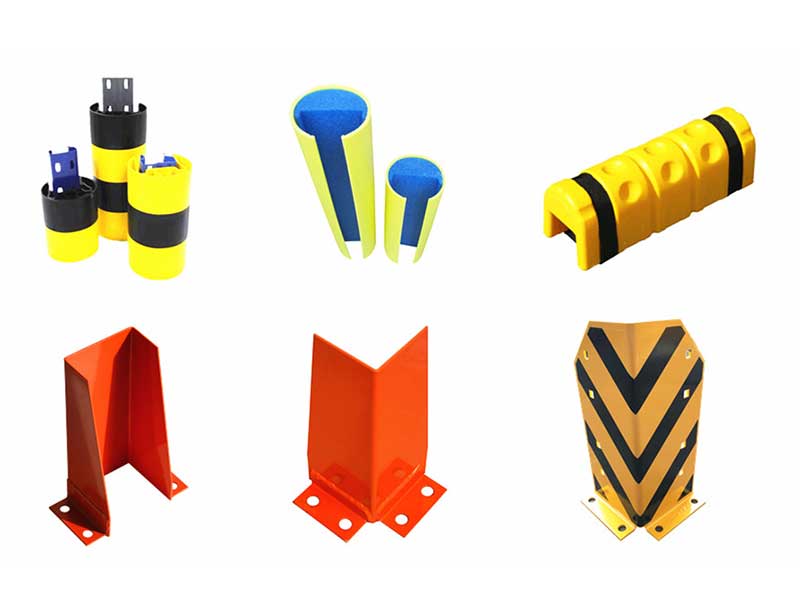 Learn More:
How can you get the most out of your warehouse?

Mobile Compactor Storage -- Provides Outstanding Space Efficiency

Spieth Light Duty Boltless Shelving

What are the load capacities and how do they work?

Compact VNA Racking:A Good Way to Maximising High SKU Density