Achieving proper storage and organization of files and documents in a compact office space can be challenging. It is especially difficult for corporate offices with a lot of paperwork. On top of that, important documents are sometimes lost if there is no proper and secure storage system. Finding specific items from semi-organized office cabinets can also be time-consuming.
With such a tight squeeze, you must do what it takes to maximize your office space and find the best mobile compactor storage system manufacturer to help you achieve your goals.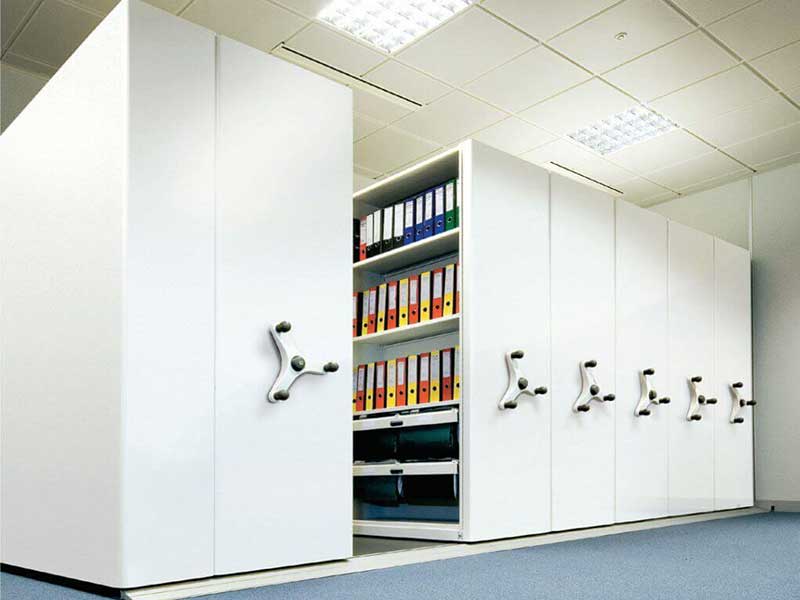 Six advantages of using a mobile compactor storage system
1. Mobile compactors allow for excellent space efficiency
Great way to store and access records is by storing documents on a file tray on your desktop.
When compared to mobile compactors, however, file trays tend to cover more space.
The Mobile Compactor which is a high density document filing system reduces storage footprint by nearly 50%. In addition to reducing your storage footprint, they can also increase your storage capacity.
This enables you to store more files and documents than standard file cabinets.
2. Mobile compactors are more cost effective over time
Mobile racking systems have the ability to increase storage capacity in the same square footage, so no additional office space or third-party warehouses need to be rented for storage.
While a mobile racking system can be a significant upfront investment compared to traditional racking, it can help save on logistics and rental costs over time.
3. Increase office productivity
Mobile storage systems can radically reduce the clutter of office document management.
This means employees will spend less time looking for their documents and organizing incoming and outgoing documents.
Less time spent accessing documents and files will free up time for more important daily tasks, resulting in increased productivity.
4. Improved accessibility
Since mobile shelving offers higher storage capacity, most shelving can be used for specific purposes only (e.g., by category or department). This allows employees to easily identify and retrieve documents.
In addition, the extra storage space allows for more documents to be stored in one central location. There is less need to store documents in a third-party warehouse that may be located at some distance from headquarters.
5. Customizable design
Mobile compactors are customizable in different sizes, decorative materials and colors to meet your requirements and tastes.
6. Compactor file cabinets can be locked for security
Locking files and documents in a file cabinet helps protect your files and documents from theft or misplacement.
Understanding this need allows files and documents to be locked in mobile cabinets.
Why Choose Spieth Mobile Compactor Storage System?
Products made in China.
Mobile compactors and frames have been developed and used in many other countries, such as European, American, Japanese and Korean companies. In China, we are promoting Made in China with a national theme. Therefore, our compact mobile racks and storage systems are completely made in China.
Quality raw materials
We have various advanced physical devices and software equipment to manufacture any type of carbide or soft metal for mobile compactor products for our customers with complete flexibility according to their needs. We prefer quality raw materials with the right combination of engineering skills and technology.
Want to learn more about mobile compactor storage systems. Contact us for more information.
Contact us for a free quote
E-mail : spieth12@spiethstorage.com
Tel : +86 18006010205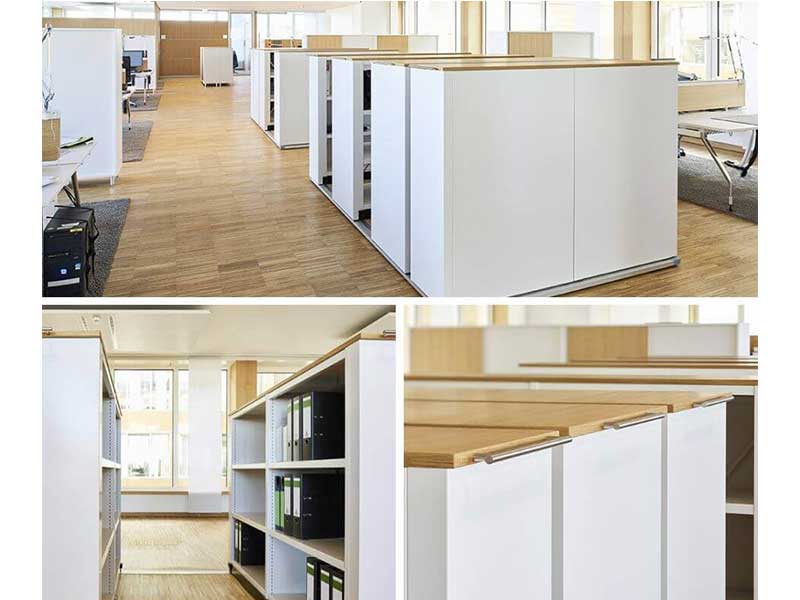 Learn More:
Spieth Light Duty Boltless Shelving

What are the load capacities and how do they work?

Compact VNA Racking:A Good Way to Maximising High SKU Density

How to reduce warehouse aisle width to achieve high density storage?

Industrial Racking Guide - Versatile Storage Solution