Industrial metal shelving is one of the strongest, space-saving and sturdy types of shelving you can get for your warehouse. That's why Metal shelving is one of the most cost effective, durable and efficient storage solutions for your warehouse.
Metal shelving is often used extensively in warehouse storage due to the following seven characteristics
Multi-use design
Industrial steel racks are customizable in height, which permits you to install drawer inserts, partitions and other systems to meet the unique and ever-changing needs of your warehouse. Depending on the inventory to be stored, the material handling equipment used by your pickers, and the space constraints of your warehouse, you can choose the length and height.
Robust design
When it comes to steel warehouse shelving, one of the advantages is its sturdiness. Not only can these shelving units withstand heavy loads, they can also remain rigid. If you need to support more weight, you can choose an option with cross bracing. This provides a versatile storage system suitable for heavy and delicate items.
Resistant construction
The steel frame is strong enough to withstand a lot of abuse. This includes collisions with forklifts, automated picking equipment and other industrial wear and tear. Steel racks can also withstand extreme temperatures. However, to improve corrosion resistance, choose the proper finish to prevent rust or oxidation. This can also increase wear resistance.
Easy to assemble
Steel shelving systems often require on-site assembly, but the assembly procedures and instructions are usually simple. However, shelving systems are also available that do not require assembly. These units are usually welded and offer greater strength than other systems. They are shipped to your warehouse ready for immediate use.
Available open or closed
Steel shelving is available in a variety of configurations to meet many different requirements - from pallet racking to metal shelving. Open and closed designs are also available, with their own advantages and disadvantages.
Open shelving improves product visibility and accessibility, streamlines material handling tasks and allows pickers to locate and retrieve inventory more efficiently. It also allows your personnel to immediately identify damaged merchandise.
Closed shelving, on the other hand, is only accessible from the front. However, while a closed shelving unit does not provide the same level of product visibility or accessibility as an open shelving unit, it does offer two advantages. First, it better protects merchandise. Second, it prevents dust buildup in a way that open systems cannot.
Contact a metal shelving specialist to improve warehouse storage efficiency
Regardless of the setup, there are several advantages to metal shelving systems. Warehouses, machine shops and factories can all benefit from metal shelving. We at Spieth have specialized in shelving systems for over twenty years. Contact us by mail or call and we'll help you determine which shelving system is best for your warehouse operation.
Contact us for a free quote
Tel : +86 18006010205
E-mail : spieth12@spiethstorage.com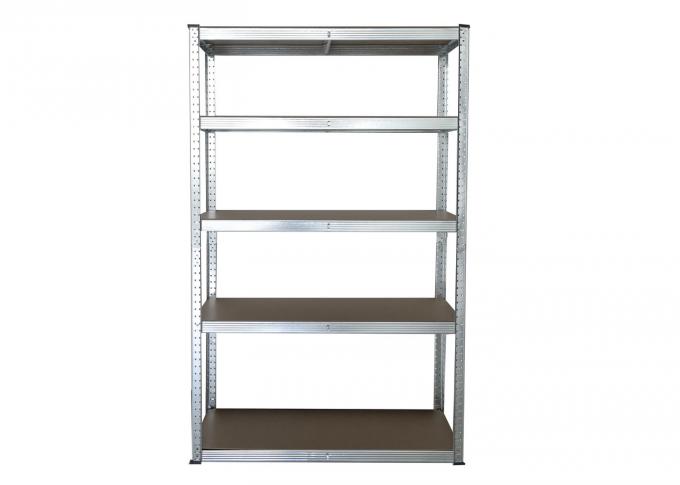 Further Reading:
Six common types of industrial steel pallets

How can storage shelves be used for a more long time?

Pallet racking options in food and beverage warehousing

Double deep raking system: detailed introduction of advantages and disadvantages

How to choose the right pallet racking system for your food and beverage warehouse?