Steel pallets

are a type of open shipping container used to store and transport materials. Manufacturers stack supplies and materials on these pallets and then wrap or cover them before shipping the pallets to stores around the world. These metal pallets can replace traditional wooden or plastic pallets and are often stronger and more durable.
Steel pallets offer many outstanding advantages over other pallets, such as: large loads, high durability, and withstand harsh storage environments ...... Spieth offers the following 6 types of steel pallets to meet the specific needs of each customer.
1. Powder-coated steel pallets with high load capacity
Powder coated pallets are the most commonly used pallets in warehouses. Due to its high load capacity, it can meet various storage needs. In addition, steel pallets are durable and can withstand harsh storage conditions such as outdoor or refrigerated storage. Cleaning and disinfection are also very easy.


2. Galvanized pallets are better able to withstand harsh environments
Galvanized pallets are similar to powder coated pallets, but they are coated with a zinc layer rather than a powder. This coating helps to better protect against environmental influences and limit rust and corrosion. In addition, galvanized steel pallets are extremely antimicrobial, making them suitable for warehouses with strict hygiene requirements. Their only drawback is the high investment cost of powder-coated pallets.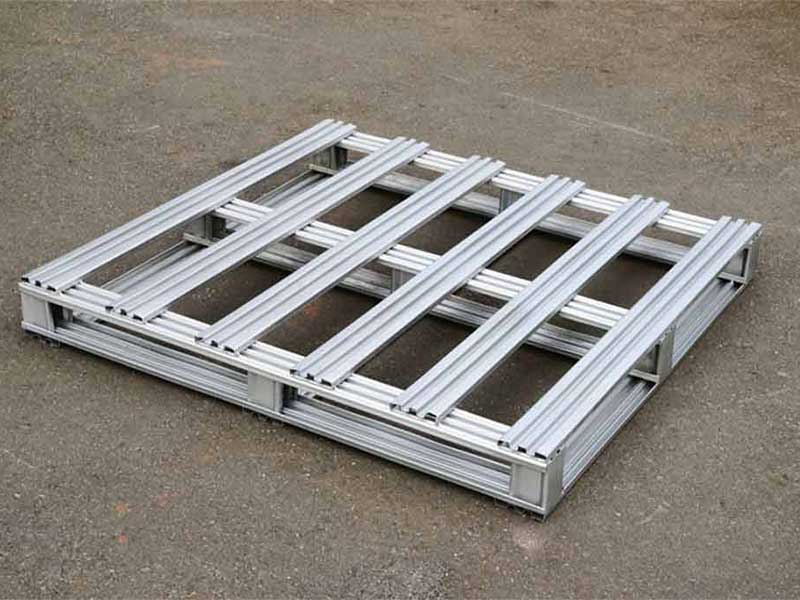 3. Stackable pallets help to keep goods without using any shelves
Stackable pallets can be used as both pallets and racking systems. Therefore, you do not need storage racks but can still store large amounts of goods to save on investment costs. They are also commonly used for outdoor storage. The advantage of these pallets is that they are highly flexible, easy to move when needed and suitable for all warehouse spaces.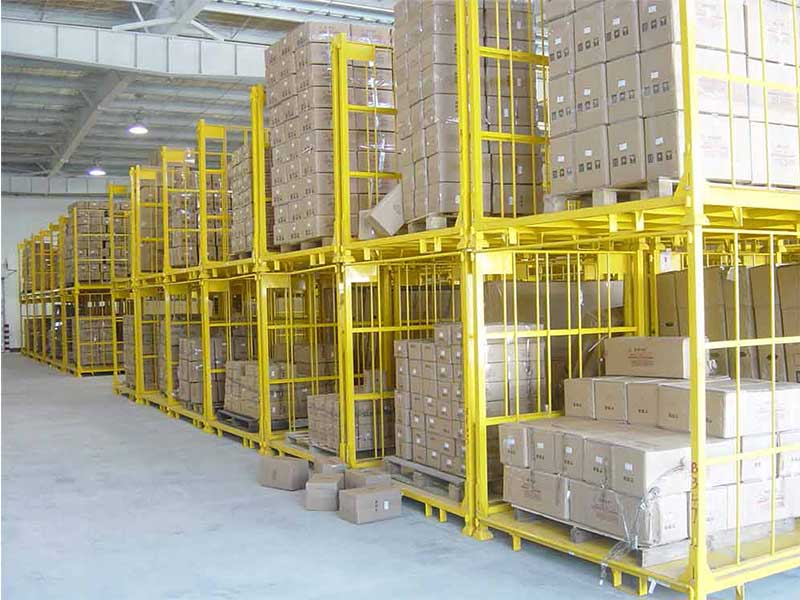 4. Steel pallet boxes help to protect goods better
Pallet boxes are considered as containers for storing goods. They help to better protect the goods and minimize the impact of the external environment. Steel pallets are often used to store fragile products, such as electronic components.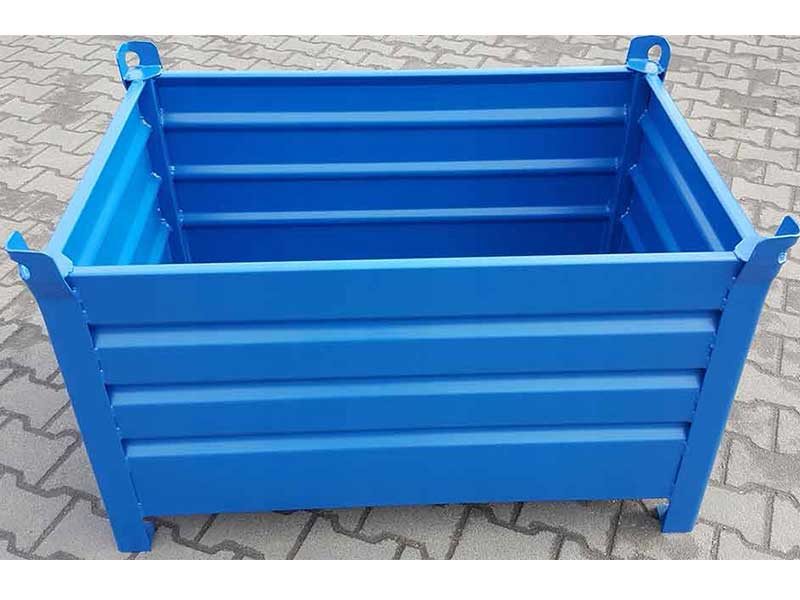 5.Wire mesh pallet cages prevent goods from colliding and falling
Wire mesh pallet cage is a type of grid container in which goods are stored. This type of pallet helps protect goods from the outside world by avoiding collisions and drops. Wire mesh pallet cages are often used to store large quantities of homogeneous products, such as perishable components. Companies can also stack them together to save space.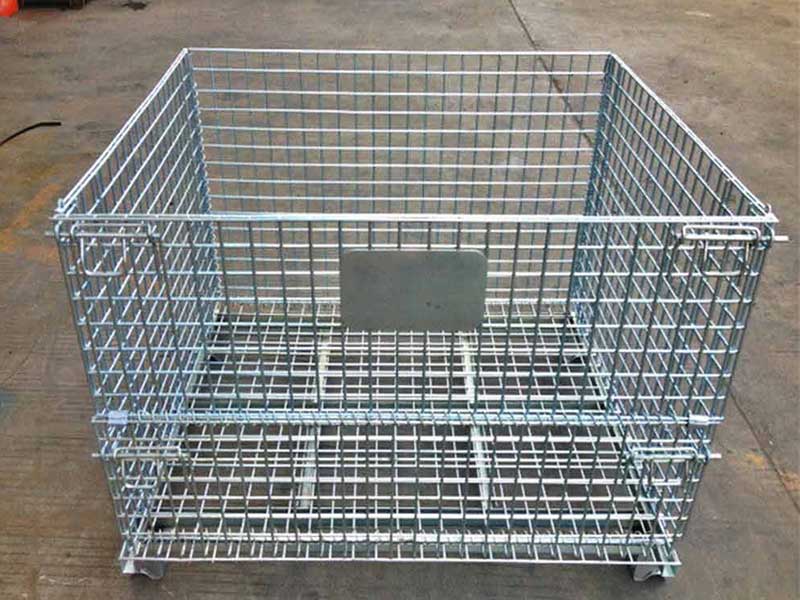 6. Folding steel pallet
Folding pallets are both a platform for forklift trucks and a cargo box. They come in two types: grid form and closed containers. Depending on the structure, these pallets can be stacked on top of each other. Their advantage is that they can store goods well and the pallets can be folded up to save warehouse space when not needed.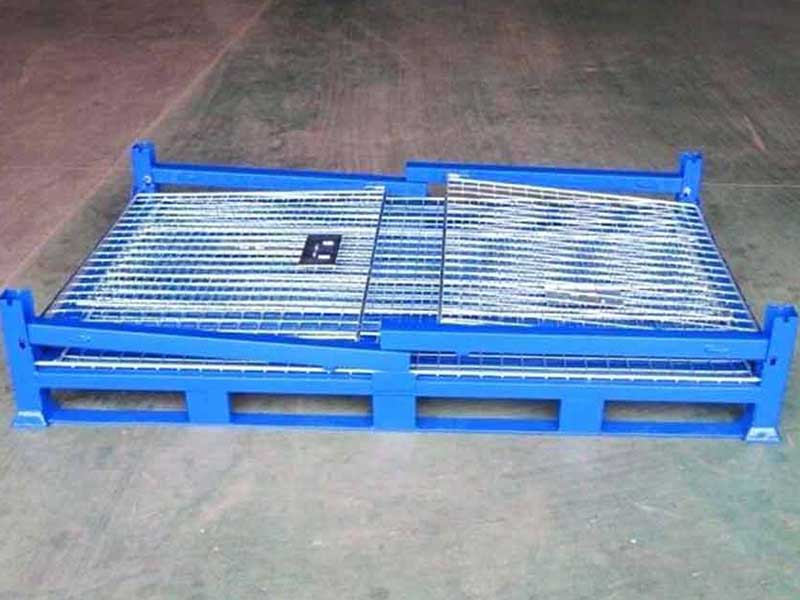 Reasons to choose Spieth Steel Pallets
Spieth is a reputable brand with over 10 years of experience in manufacturing and distributing steel pallets. Our products are made of high quality steel from Shanghai Baosteel to ensure high durability and good load carrying capacity.
Contact us for a free quote
Tel : +86 18006010205
E-mail : spieth12@spiethstorage.com
Further Reading:
How can storage shelves be used for a more long time?

Pallet racking options in food and beverage warehousing

Double deep raking system: detailed introduction of advantages and disadvantages

How to choose the right pallet racking system for your food and beverage warehouse?
What will be difference after using the pallet rack?