For some small company, the area of warehouse is quite small. When there is more cargo, they need to be stacked anywhere in order to store as much as possible. Some goods that put in the corners for a long time are easy to mold and moisture damage.
While using heavy-duty shelves, there are noticeable changes. Warehouses will become brighter and more organized. The goods can be placed on the shelves individually, and the lower shelf can be ventilated and not directly close to the ground to reduce the occurrence of moisture. If the goods are stacking too high, it will be easy to fall accidentally, causing a safety hazard. Warehouse workers are also difficult to pick up, often requiring several people to do it. These problems can be eliminated by using heavy-duty racks, which do not require much manpower, and the storage and retrieval of goods is accomplished by using a forklift.
In addition, the heavy-duty pallet rack are designed with several shelves, the stability and loading capacity of the shelves are very good, and the goods will not collapse.
With heavy-duty racks, goods can be counted frequently; even you can count the quantity of goods daily. Quantities of the same type of goods are easily to be counted together. This allows for better control of all shipments and reduces loss of cargo due to not being counted in time.
Therefore, heavy-duty shelves still play a very important role in warehouse storage, which all help store goods in the warehouse, facilitate enterprise management, and have a good understanding of the situation of the goods.
We, Spieth Racking, are a professional manufacturer of various racks and shelves with several professional designers and provides all kinds of heavy-duty racks and light duty shelves, all kinds of racks and shelves can be customized as customer's request. If any inquiry, please feel free to contact with Spieth sales team by spieth12@spiethstorage.com.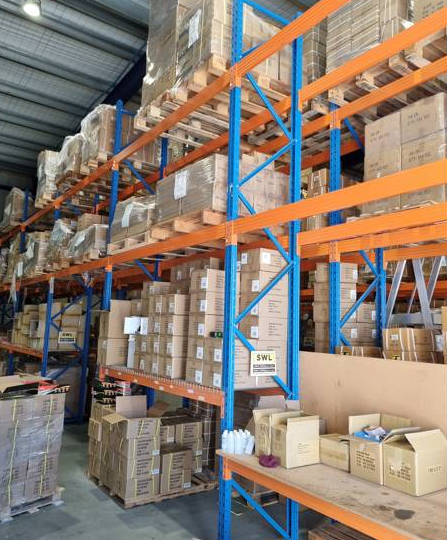 Further Reading:
How to manage the materials in the warehouse?

Five ways to reduce warehouse storage costs

How can boltless racks solve your storage problems?

How to make the best use of small warehouse space?

Three guidelines for rack safety