Most warehouses have problems such as limited area, many materials, cluttered warehouses, and improper management order when storing goods. How to manage the materials in the warehouse?
Spieth Racking recommends warehouse pallet rack for you. Warehouse pallet rack have become a necessity for storing goods. With the continuous development of industrialization, self-employment and the gradual expansion of production and operation, the phenomenon of "less land and more goods" has gradually formed. To meet the needs of factories and management needs, the use of warehouse pallet rack is also increasing and constantly updated.
Different styles of shelves correspond to different stored materials. The shelves with pallets are also called as heavy pallet racks or beam-type shelves. They are mainly assembled from columns and beams, with low cost and large storage capacity. Transportation, disassembly, assembly convenient.
The use of heavy-duty pallet racks in warehouses is very common. The specifications and dimensions of the racks can be customized according to the size of the warehouse site and the size of the pallets. The standard is to increase the storage capacity of the warehouse space at the lowest cost.
The shelves can also be equipped with wire mesh decking as a support, in order to facilitate the storage of some bulk goods and facilitate management, which can improve the work efficiency of warehouse managers.
Spieth Racking as a professional manufacturer of racks with over 20-year experiences in racking and several talented designers to design the racking system as your request. Spieth is a manufacturer and supplier of a wide range of industrial and commercial storage racking system and materials handling equipment.
If you have any inquiry related to racks and shelves, please feel free to contact with our Spieth Sales team. We are also looking forward to being your reliable supplier in the near future.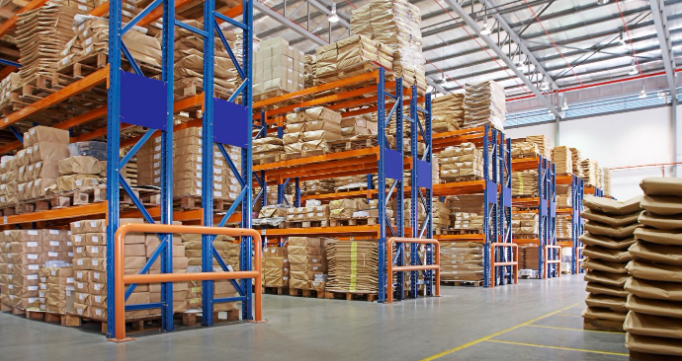 Further Reading:
Five ways to reduce warehouse storage costs

How can boltless racks solve your storage problems?

How to make the best use of small warehouse space?

Three guidelines for rack safety

What are the advantages of cantilever racking systems?