All these requirements for the storage of tiny parts put forward unique requirements for customers. It is eye-catching and can adapt to various applications and commercial requirements. And the flexible and modular

bolt-free racking

system is always an ideal solution to meet various storage requirements. Spieth Storage specializes in the supply and manufacture of various shelves and shelf systems.
We believe that providing high-quality, cost-effective products and services to valued customers will make them happy. We are committed to providing the best to win your confidence and help you develop your business. We use this information to create a unique storage shelf solution that suits our customers' requirements. We have a wealth of experience and knowledge when it comes to your storage needs. Just tell us what you want and we will handle everything from measurement to final inspection.
Boltless racks has always been one of the most popular shelf items among all other shelf goods. The systems we provide are available in various sizes, with cladding or open design, so that consumers can freely choose according to their storage needs. Our extensive color palette is suitable for our customers, whether they need basic or complex systems, such as two-tier or high-level order picking solutions.
Several advantages of bolt-free shelving system
●Easy and quick installation.
●

Boltless shelves have higher stability than other shelves.
●

It can access the stored goods more quickly.
●

It has high load capacity.
●A wide range of accessories.
●These types of systems provide clear and effective store arrangements.
Our skilled and experienced staff can help you solve your storage problems. As part of the storage system planning process to meet your needs, we offer free consultation to answer your questions.
Every storage solution provider sells the same products, but we stand out by maintaining a good reputation of using only high-quality materials. Spieth Storage system attaches great importance to ensuring that every product provided to customers is of the highest quality, and it is well known that we are committed to providing customers with the highest quality products.
Therefore, if you are looking for a professional solution provider for bolt-free storage shelves, please contact us immediately to obtain high-quality and durable bolt-free shelves for document sorting, workshops, garages and shops.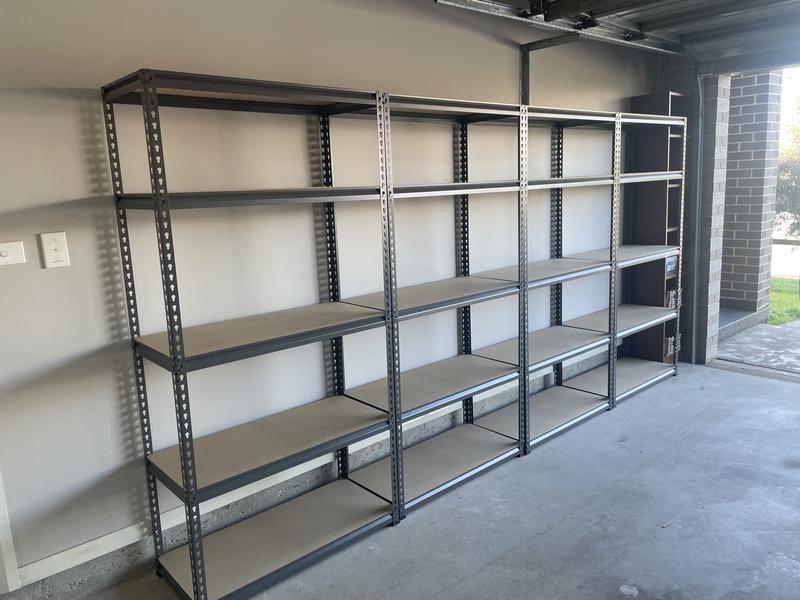 Further Reading:
How to make the best use of small warehouse space?

Three guidelines for rack safety

What are the advantages of cantilever racking systems?

Seven benefits of wire decking for pallet racking

Why are pallet racking anchors critical to the entire structure?