There are many costs associated with running a warehouse management operation, paying employees' salaries and purchasing equipment to energy bills and management costs will result in many expenses. Understanding how to reduce storage costs in your warehouse can be tricky. However, with the right guidance, you can increase profits, reduce unnecessary financial losses and improve operational efficiency. To ensure any measurable success in today's least stable and most competitive economic environment, it is imperative to increase warehouse productivity and reduce operating costs. We show you how.
What are the warehouse costs involved?
Like any business, there are always costs associated with operating a warehouse. The types of costs will vary from warehouse to warehouse, depending on your industry, facilities and capabilities. The following are some of the main factors that affect warehouse costs.
● Storage space
● Labor costs
● Goods handling (receiving and shipping)
● General management
● Operating costs
● Security costs
Improving warehouse operations helps reduce costs and keeps employees and customers satisfied. With the right strategies, you can increase efficiency and productivity, which can help you reduce costs. However, implementing cost-cutting measures can be daunting; how do you reduce warehouse costs and where do you start? Read on for these important tips to learn the best ways to reduce expenses while improving warehouse operations.
Optimize storage space
Rather than paying for more storage space, you can save money by optimizing your existing space. The cost of land is one of the biggest expenses warehouse owners must bear. Whether you rent or own your property, the larger your warehouse, the higher the cost. However, it may not be cost effective to have a larger space for your warehouse. A more profitable solution may be to optimize your storage space with pallet racking, shelving and smart warehouse design.
As part of your warehouse, you should consolidate aisles that make it easier for employees to navigate, whether they are walking or operating machines. Not only do they optimize storage space, they also allow employees to locate goods faster and more efficiently. Pallet racking is the best way to optimize available space. Shelving utilizes vertical space and increases the square footage available for pallets.
Based on the climbing height of the storage system in your warehouse, you may need to use a forklift to load pallets onto the racks. You can also use machinery to automate the stacking and picking process. A variety of

pallet racking systems

are available, from double-depth racking that allows you to store pallets two levels deep on a single self to mobile racking that you can move with a remote control to reduce the number of aisles you need.
Workforce-related cost reduction
Not only is operational efficiency related to optimizing storage space, you also need to optimize the processes of your employees. As employee productivity increases, this reduces labor costs, so your employees spend more time on profitable actions. You may have a dedicated team, but when the workflow is not efficient, this increases the time needed to complete tasks.
For example, assigning employees to specific areas to pick items from can reduce the time spent walking between different parts of the warehouse, which also improves operational efficiency. There should also be as little dwell time as possible during working hours. Having a process in place to show employees what can be accomplished while waiting for delivery is a productive solution.
Automating certain processes can also reduce long-term labor costs. However, for tasks that require employees, focus on retaining the best and most experienced employees; it is less expensive to continue to pay existing team members than to hire and train new employees. Investing in productivity-focused employee training will help you improve operational efficiency and increase long-term profits.
Using cross-docking
Cross-docking means unloading inventory from the manufacturer and delivering it directly to the customer. This process eliminates the need for a middleman and reduces the time items need to be stored or removes the storage phase altogether. Using cross-docking can reduce costs as you optimize your operations and storage space.
When goods arrive at your warehouse, they may need to be stored in stock if there is no cross-docking terminal. This unnecessarily takes up valuable space that you could use to store items that cannot be transferred directly to your customers.
Having a cross-docking terminal ensures that outbound inventory is shipped to its destination without taking up more time or space than needed. With the right cross-docking process, you can reduce labor costs, improve product management, and optimize storage space.
Reducing Energy-Related Costs
Have you any idea how much money you're spending on energy costs in your warehouse? On average, in 2021, electricity rates for large business units are close to 13 pence per kilowatt hour and gas rates are close to 2 pence per kilowatt hour. Following these metrics means that the average energy bill for a large business could reach nearly $12,000. This shows the money-saving potential of an energy-efficient warehouse.
As a warehouse owner, there are some simple ways to reduce energy-related costs. Not only does heat loss mean your employees get cold and your inventory can get damaged, but all the money you pay for heating is lost. Improving the insulation of your warehouse will help keep your property warm, which can also reduce your energy bills because you won't have to spend as much on heating.
Lighting is another area that contributes to higher energy costs in warehouses. Automated lighting is a great way to reduce the use of artificial light. Whenever staff leave an area, they don't even have to think about turning off the lights; they automatically turn off after a period of time when they don't feel movement. Adding windows adds natural light, which not only improves workplace well-being, but also reduces the frequency with which you need to use artificial lighting.
Consider the equipment you use
Warehouse equipment purchases can take up a large portion of your budget. When optimizing your operational processes, consider whether you need to invest in upfront purchases of equipment. If you don't use equipment in your warehouse often, it's more cost effective to rent machines when you need them. For any equipment you use on a daily basis, you should make sure it has multiple uses, if possible, to provide you with maximum value for money.
You should also take care of your equipment. If you don't maintain your machine regularly, it may stop working, or worse, break in use, creating a safety hazard. When equipment wears out, this can shorten its life, so you may need to replace it as soon as possible. With regular maintenance, you can increase the durability and extend the life of your equipment without paying for expensive replacements.
If you would like to learn more about custom racking or schedule a free consultation with one of our design experts, please contact us at spieth12@spiethstorage.com today.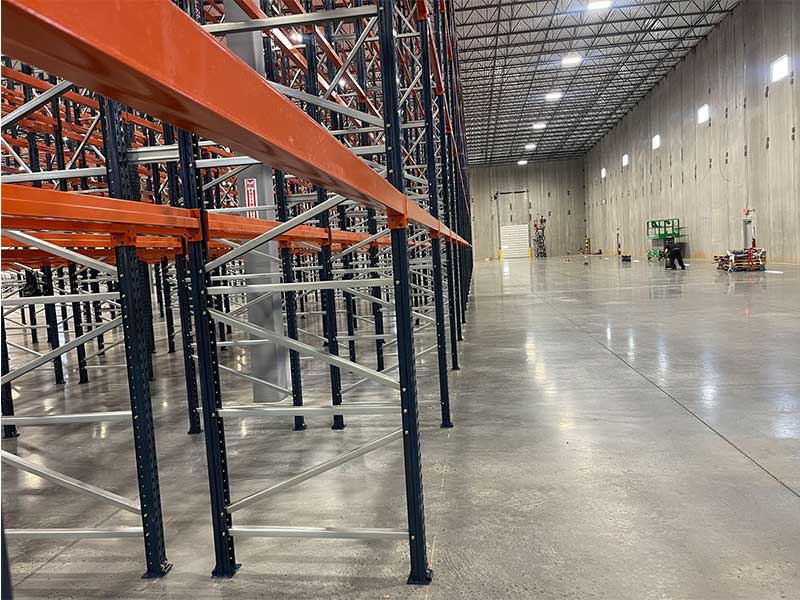 Further Reading:
How can boltless racks solve your storage problems?

How to make the best use of small warehouse space?

Three guidelines for rack safety

What are the advantages of cantilever racking systems?