Introduce of VNA pallet racking system
The Spieth VNA pallet racking system has been specifically engineered to cater to the latest generation of warehouses, which can stretch up to 17 meters in height. These systems have been conceived keeping in mind the operating tolerances of Very Narrow Aisle (VNA) equipment, that operate in aisles with only a marginally wider width than the load itself. To ensure reliable and safe storage capabilities, these structures need to exhibit an incredibly high level of rigidity and must adhere to very precise manufacturing tolerances.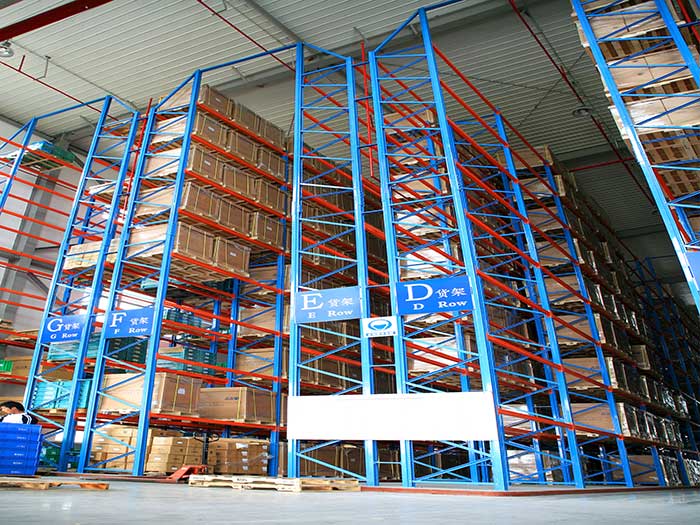 More Details
| | |
| --- | --- |
| Product names | Very Narrow Aisle Pallet Racking |
| Beam | 80/90/100/120/140/160*50;thickness is 1.5-2.0mm.etc. |
| Upright | 80*60;90*70;100*70;120*95;thickness is 2-2.5mm |
| Adjustable | Adjusted by 50-70mm pitch. |
| Surface Finish | Powder coating & Galvanized |
| Color | Accept Customized |
| store level | 1 to 10 levels per bay |
| store depth | 1 to 2 pallets |
| store width | 2 to 4 pallets |
| frame structure type | Welding / Assembling Bracing & Baseplate |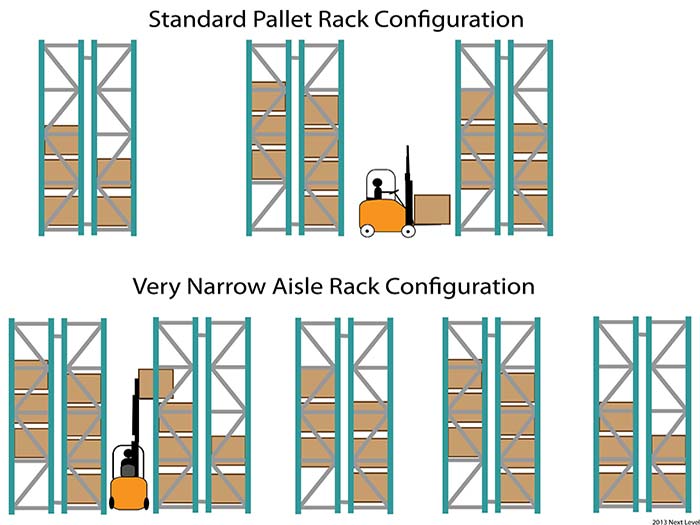 Application of VNA pallet racking
1.Logistics efficiency requires a higher level.
2.The net usable height of warehouse is higher than 8M.
3.Storage and logistics center urgently need to increase the storage capacity or require a certain storage capacity;
4. Storage of large quantities of goods, goods in and out more frequently and have higher requirements for the selection of goods;
5. Forklift trucks can choose independent storage forklift trucks, and do not plan to use storage forklift trucks to drive out to perform other tasks.