In addition to quality and price competition between peers, service is of paramount importance, and warehouse shelves need to provide services not only installation, but also the overall design of the warehouse program. Here, Spieth mainly talks about the four principles of the optimal warehouse shelving design program.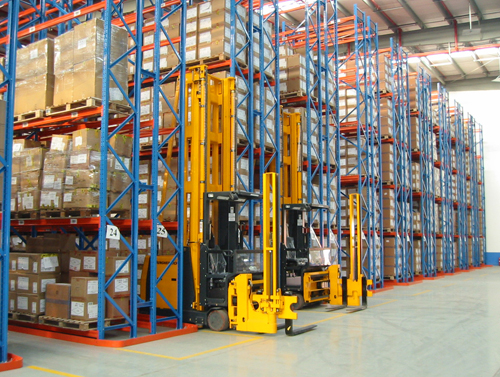 Meet the needs of goods storage, the principle of goods-oriented.
The most basic function of warehouse shelves is to store good. So the design of warehouse shelves before planning the program must be a full understanding of the goods, including shape, size, weight, whether the need for cardboard and other data. As for the source of these data can be provided by the customer, can also be derived from the design staff through field visits.
All-round understanding of warehouse architecture and related equipment.
Be aware of the warehouse structure, warehouse area, warehouse type, warehouse channels, warehouse effective total height, warehouse column position, warehouse floor, warehouse fire fighting facilities, etc. And we also know the relevant equipment, such as forklift, stacker, elevator, etc. Special attention should be paid to the aisle and turn length required for forklifts.
The principle of maximizing the use of inherent space and increasing the number of storage spaces.
It is believed that the vast majority of enterprises have formed a fixed size of their warehouses before purchasing shelves. Then, to effectively reduce the cost of storage and maximize economic benefits, this principle is the most significant.
The principle of effective circulation of goods and effective management.
Management of goods, listen carefully to the customer's requirements for the management of goods, the development of warehouse shelves reasonable placement plan. Goods circulation is manual access, or mechanical access, aisle bit situation, first in first out, the whole into the whole out, etc..
Spieth always adhere to the advanced logistics concept, constantly try, research, and summarize to provide perfect warehouse design solutions to solve the problems of goods storage and circulation for customers. Spieth service process: put forward the demand - comprehensive understanding - Design - Production - Installation - Acceptance.
Further Reading:
Warehouse roll cage for pain-free transportation of your goods

Pros and Cons of Double Deep Pallet Racking System

The applications and advantages of mobile shelving
Five features of pallet racking
Which features and applications are there in drive-in pallet racking ?

What I Wish I Knew a Year Ago About Wire Mesh Decking