Shelving systems are ideal for increasing the storage capacity of the warehouse. Companies that rely on smart solutions to run their business efficiently can achieve agility, flexibility, and robustness with shelving systems. They help to deal with the lack of space and utilize the area of the facility to store the material effectively. Warehouses, factories, libraries, and retail establishments can all benefit from them.
Spieth's shelving systems
Spieth provides shelving systems for efficient storage that simplifies the warehouse organization. Therefore, You save time, effort, and resources to accommodate space for various products present in the inventory.
Our shelving solutions are the best for optimizing the daily warehouse storage operations. A properly managed and clutter-free warehouse leads to an increase in the efficiency of the workers that is profitable for the business.
1.Manage Large Loads
Larger loads are difficult to manage and acquire huge space in the warehouse. With a shelving storage solution, the businesses can store large loads off the ground providing more floor space that allows easy mobility across the facility.
2.Easy Installation
Our shelving systems are easy to install. Hence, there is no need to interrupt the workflow for a storage system upgrade or install a new one.
3.Customize Designs
We offer shelving systems in multiple designs to serve various use cases. The storage systems are customized according to your business requirements. You can upgrade the storage capacity by increasing the number of shelves.
Reasons Why Your Enterprise Needs It
Racking systems provide companies with a cost-effective method of bulk storage. These shelving units will drastically increase the amount of available storage space, while providing the enterprise with organizational and systematic solutions that will help increase the company's productivity.
The Different Types of Racking Systems
Spieth provides several types of racking system in order to better accommodate to each business type as well as to optimize the available floor space.
Contact us for a free quote
E-mail : spieth12@spiethstorage.com
Tel : +86 18006010205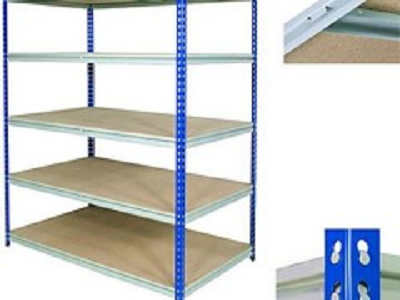 Further Reading:
What are the requirements of heavy-duty shelves for ground?

How to choose the right beams and frame for your racks?

How to safely and easily disassemble your pallet rack?

Mezzanine floor systems - the best solution for creating space in space!