Corporations large and small depend on efficient storage systems for product storage and distribution. But did you know that you can double the storage space in your office, warehouse or retail space with a

mezzanine floor

(also known as a floating floor)! Yes, you can add a mezzanine floor to your warehouse to take advantage of the vertical height that would normally be wasted!
So, what exactly are these mezzanine floors? Mezzanine floors are raised platforms that can be installed in your workplace. In addition, you can add one or more layers to an existing space.
Benefits of mezzanine floor systems.
Flexible design
Mezzanine floors are inherently unlimited and can be easily disassembled and relocated when needed. If your warehouse is 9m high, you can choose multiple layers of mezzanine! These floors can be used as storage platforms and can be resized to fit any workspace such as offices, retail spaces, walkways, showrooms and maintenance work areas.
The exposed perimeter of the mezzanine floor can be fitted with handrails, partitions and glass screens to create a more harmonious look.Spieth offers a wide range of mezzanine floors that can be optimized to fit your floor space effortlessly.
Lightweight but strong
Mezzanine floors are lightweight and have excellent load-bearing capacity. Depending on the nature of the goods you want to store on the floor, it can be customised to suit different loads. spieth's mezzanine floors are made from heavy-duty slotted angles, nutted and bolted to withstand loads from 100 kg to 5000 kg per square metre.
Cost-Effective Options
The cost of working is one of the most important factors every warehouse owner considers when expanding their business. If you need larger storage space to accommodate inventory or files due to business growth, you may consider relocating to larger premises or setting up a storage system at your current location.
However, the cost of purchasing/renting new workspace and moving all of your equipment can be expensive. In addition, setting up a new fixed storage system may be a temporary solution to the storage space problem, but it will not be effective in the long run. As your business grows, you may feel the need to have more storage systems.
In this case, you should opt for a mezzanine floor. These storage platforms not only serve as a cost-effective option, but also increase your storage space. It can be easily integrated into your existing premises without causing any disruption to your workplace.
Working with mezzanine system experts
In short, if you need the extra space but don't want to relocate, a mezzanine floor can prove to be an ideal choice. Once you've decided to install one, consider working with Spieth storage a company that has a proven track record of success with mezzanine floors!
Contact us for a free quote
Tel : +86 18006010205
E-mail : spieth12@spiethstorage.com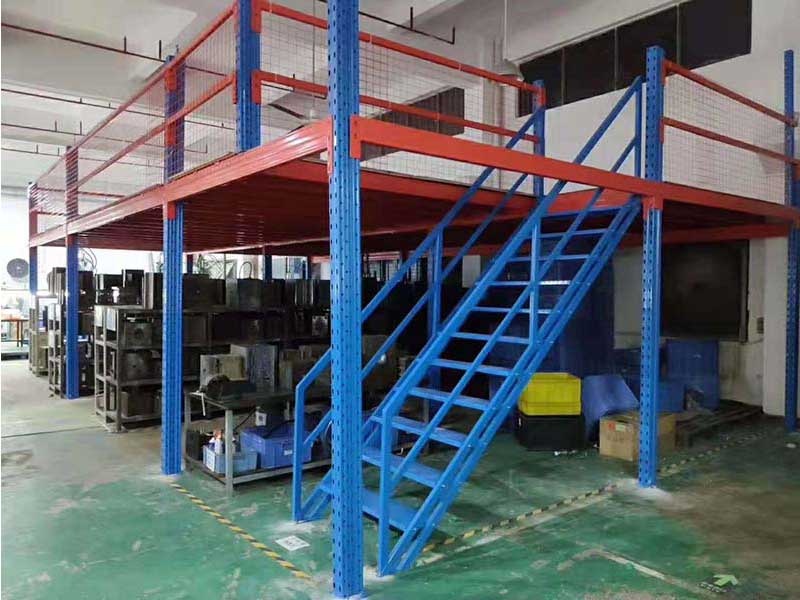 Further Reading:
How to make sure the back push rack is loaded correctly?

Why consider drive-in/through pallet racking in your warehouse?

What you must know about vertical storage system

Original Danish trolleys from Spieth

Why do you need to use metal shelving in your warehouse?