What is drive-in/through pallet racking?
Drive-in/through pallet racking is a form of high-density pallet racking that uses ledges rather than beams. The racks consist of cantilevered rails that form a series of blocks, meaning that forklifts can drive directly into the cavity to store and pick up items. Depending on the storage requirements of each warehouse, drive-in racks can be stacked up to 12m high. Pallets can be stored in these blocks as long as the racks allow. When a new storage system is needed in your facility, pallet racking may be the best option for you.
What are the benefits of drive-in shelving?
There are many benefits to this style of racking, starting with price. Drive-in pallet racking is often more affordable than alternative storage solutions in the long run, even though the initial installation price may be slightly higher than other storage solutions. They are ideal for use in areas where storage space is limited. Flexible depth and height densities mean they can store a staggering 75% more inventory in exactly the same location. Shelf columns are available in a variety of widths and thicknesses and come with rails to optimize pallet storage and retrieval security, and provide additional protection to minimize damage to pallets and racks.
When should I use a drop-in/drive-through type?
● This type of storage would be used when the required storage density is high (perhaps 85%) and the SKU base is low.
● It is ideal for refrigerator or freezer environments where square footage costs are significantly higher. This is why this type of pallet storage is often used in the grocery industry.
What are the challenges associated with drop-off/no-drop-off?
The challenges associated with this storage system include.
● It requires highly skilled forklift drivers because they enter the racking system every time they deliver or retrieve product.
● It also requires high quality pallets as they are located on rails that hang from both ends.
● Internal pallets cannot be easily accessed, resulting in trapped product
● The system is designed for specific size pallets and cannot be easily modified to accommodate larger or smaller width pallets
● Increased potential for injury and damage due to forklift impacts
● When deciding on this type of storage, it is best to keep in mind your inventory receiving and delivery process, the number of SKUs, and your FIFO and LIFO product needs.
If you have any questions or would like a facility assessment from one of our racking experts, please contact us via email.
Contact us for a free quote
Tel : +86 18006010205
E-mail : spieth12@spiethstorage.com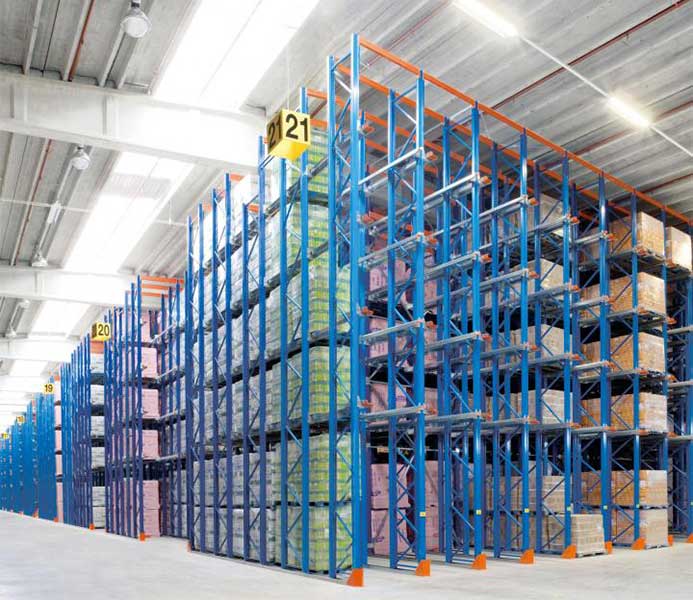 Further Reading:
What you must know about vertical storage system

Original Danish trolleys from Spieth

Why do you need to use metal shelving in your warehouse?

Six common types of industrial steel pallets

How can storage shelves be used for a more long time?