Choosing the appropriate shelving plates is crucial for optimizing warehouse storage space. There are various types available, including solid steel decks, galvanized wire mesh decks, floor grating, and polywood. Each type offers unique advantages and is suitable for different applications.
At SPIETH (XIAMEN) TECHNOLOGY CO., LTD, we provide a wide range of options and continuously develop new product lines to tailor solutions to our customers' needs. Regardless of the size of your project, we approach it with utmost dedication, aiming to establish long-lasting partnerships.
For pricing information or further inquiries, please contact our sales representative at spieth12@spiethstorage.com. Maximize your operational efficiency by optimizing your warehouse storage space!
For warehouse racking storage, there are several types of shelving plates available:
Solid Steel Decks:
These metal decks are durable and come in two options - powder coated and galvanized. The galvanized ones offer better sturdiness and weight loading capacity while maintaining a reasonable cost compared to the powder coated ones.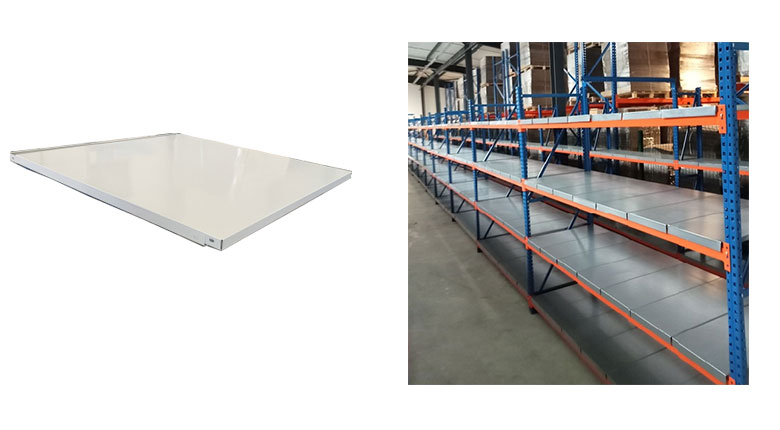 Solid Steel Decks:
Galvanized Wire Mesh Deck is a popular choice due to its durability and safety features. They serve as an excellent alternative to traditional timber decking and are often preferred for fire safety. Our high-quality steel materials with a good galvanizing finish make our wire decks attractive and widely used both domestically and internationally.
Floor Grating:
Primarily used in mezzanine floor racks, floor grating can also be applied on pallet racks. However, it is a more expensive option compared to solid metal decks and wire mesh decks. Therefore, we don't recommend using it in this manner unless necessary.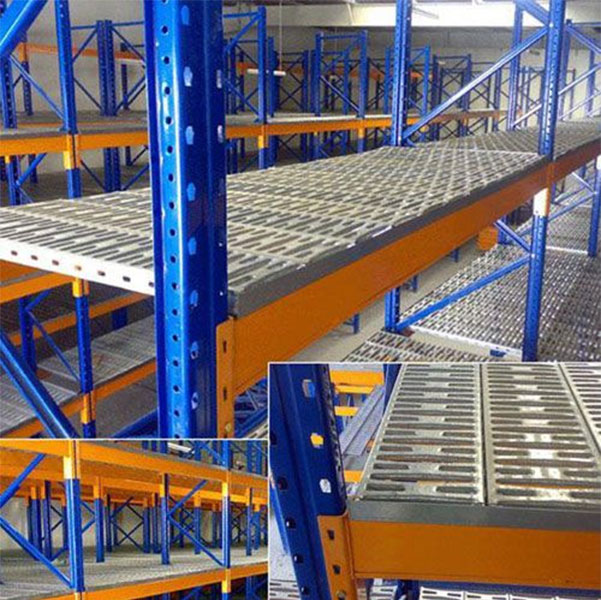 Polywood:
Polywood is a cheaper alternative to metal decks and is commonly used in racking storage systems. However, it should be noted that polywood is not suitable for smoking areas or high-temperature environments, and it is not waterproof.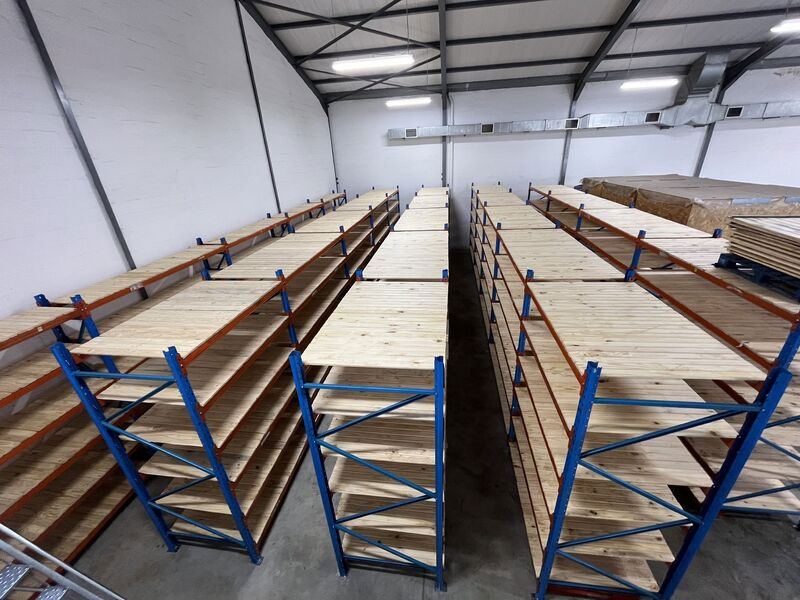 At SPIETH (XIAMEN) TECHNOLOGY CO., LTD, we take pride in delivering quality products and services. We cater to projects of all sizes and strive to provide the best solutions for our customers.
We offer a wide range of options and continuously develop new product lines. For pricing or further inquiries, please contact us at spieth12@spiethstorage.com.
Please note that it is always beneficial to consult with industry professionals to determine the most suitable type of shelving plates for your specific needs.
Learn More:
The five fabulous benefits of angle steel shelving

What is Mezzanine Flooring? Construction, Requirements and Applications

How High Can Pallet Racking Go?

What is the advantages of wire mesh decking?
Maximizing Garage Storage: The Ultimate Guide to Choosing the Right Metal Shelf
Maximizing Long Span Shelves' Lifespan: Maintenance and Rust Removal Techniques