What is push back pallet racking?
Push-back pallet racking
is also known as press-in shelving - it is a multi-layer dolly overlapping between the front and rear beams, and the stacked goods are placed on the dolly and pushed in from the outside, after which the stored goods will push the original goods inside.
Features of push back pallet racking
●Press-in racking is composed of typical structural parts such as pallet trolleys, and the pallet trolleys have flowable characteristics, and the goods are specified to go in and out at one end of the rack, and follow the order of first in and last out.
●storage and transportation of goods forklift only located in the lower level of the shelf channel end of the operation, without entering the shelf goods storage channel. These racks have the typical characteristics of high storage density and fast storage and transportation.
●Usually used in occasions where storage space is extremely limited but storage capacity must be increased or there are time requirements for goods and other occasions where the requirements for goods picking are not high.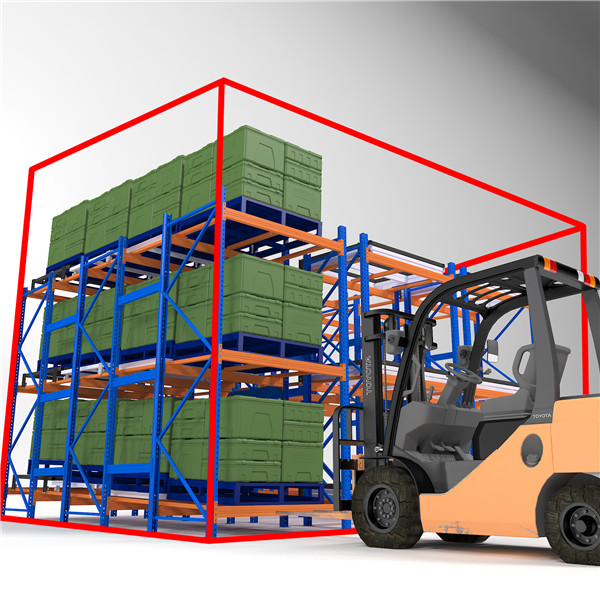 How push-back racking works?
Pallet storage steps: The forklift will store the first pallet on the cart at the entrance of the rack, the cart position remains stationary at this time. The forklift truck brings in the second pallet and uses the second pallet to push the first pallet deeper into the aisle until the entrance position is empty, and then stores the second pallet at the entrance. The following steps are the same as above, so that the pallets in the aisle are pushed to the back step by step.

Pallet taking out step: After the forklift takes away the pallet at the entrance position, the pallets in the aisle will slide down to the entrance by the effect of gravity.


Advantages of push-back pallet racking
● When the number of pallets for a product is large and "first in, first out" is not required, it simplifies the work process and provides significant benefits.
● Shortens picking time and does not require special handling equipment.
● High space utilization and productivity due to more storage area and fewer aisles.
●It can avoid the cargo damage that often occurs in the loading and unloading operations of high-density storage racks.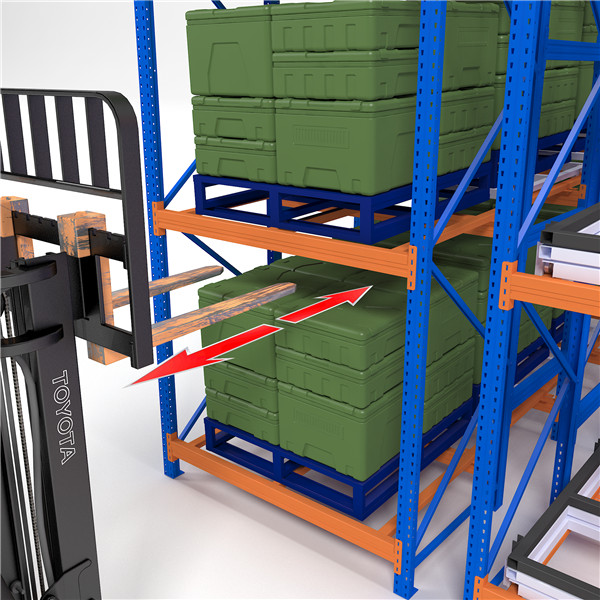 Uses of push-back pallet racking
●Forklift access.
●Suitable for small variety and large quantity of goods, first-in, last-out operation.
●Suitable for freezers and other situations that require greater space utilization.