Maximize your space by pushing back racking without rotating inventory slower. What it allows is that you can store more pallets in the same tray than selective racks, while allowing much easier access than driving solutions. Call us or chat with us today and we can help you specify it correctly.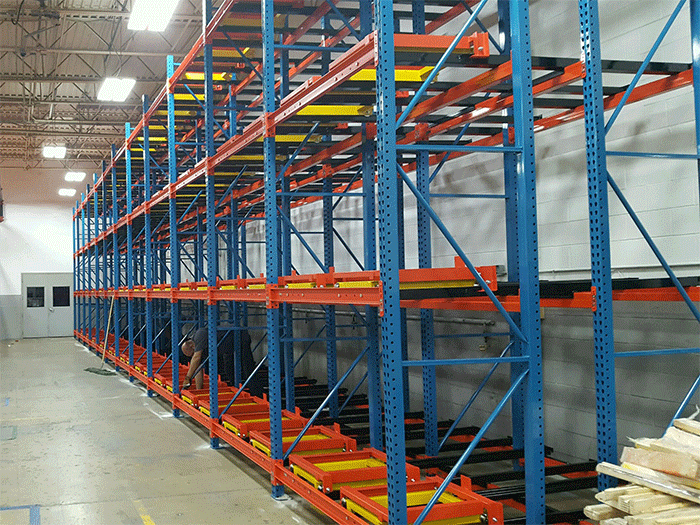 How does push back racking system work?
Aisle by aisle, the tray is stored by "pushing back" the previously placed tray to have a new tray at the next cart location. When retrieving the previous pallet, gravity causes the next pallet to move forward to the ready position. This "first in, first out" system (per cart aisle) reduces picking time when a large number of picking surfaces are needed.
How many pallet depths are available?
Today's typical configuration is 2 to 6 pallets deep, relying on your picking strategy, inventory and available space. If your products can be picked first in and last out, then push back is ideal.
Why
choose
a pushback rack system?
● Store various SKUs on different levels of lanes for easy product access.
●Unlike drive-in racks, each level can be accessed independently.
● Shortens picking time and does not require special handling equipment.
● High space utilization and productivity due to more storage area and fewer aisles.
●It can avoid the cargo damage that often occurs in the loading and unloading operations of high-density storage racks.