Introduce of wire container
Spieth Eu style heavy duty

steel wire container cages

for storage also known as warehouse cage and butterfly cage, wire container is a very important type of logistics container in the storage and transportation. The steel cages for storage can be folded freely and stored when not in use, saving warehouse space.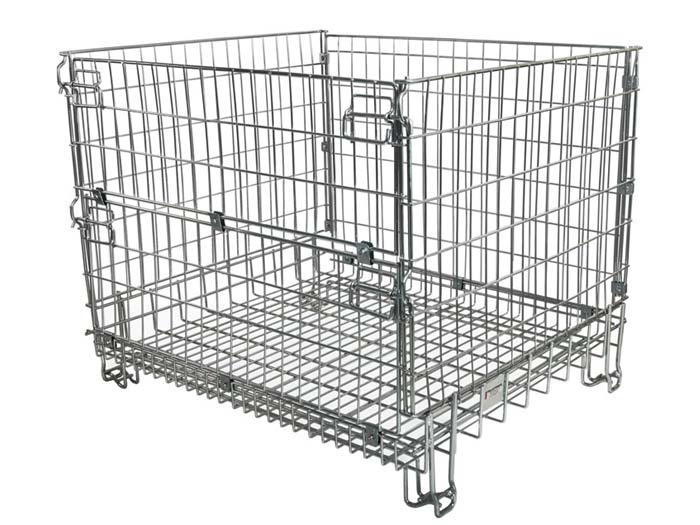 Advantages & Features
1.Effective utilization of storage space
2.No environmental pollution caused by storage and recycling
3.Can stack four layers high
4.Folding structure, low recovery cost
Applications of metal storage cage
Wire container storage cages is durable, convenient to transport and can be reused, which can effectively reduce the labor consumption and packaging cost of the storage enterprise. Steel storage cage can be used not only in factory workshops, but also in supermarkets as display, promotion and storage, and can be used outdoors. The improved storage cage can be placed on the shelf, assembly line, or stacking.