Double Deep Pallet Rack
In situations where the SKU volume indicates you may require more pallet positions than standard selective pallet racking can produce, consider double-deep pallet racking. Double deep pallet racking is a simple and economical adaptation that places one row of 100% selective racking behind another. Using a deep reach forklift, the operator first places the rear pallet into the system and then places the other pallet in front of it.
While the selectivity is reduced by one-half over standard pallet racking, twice as many pallets can be stored for a given number of aisles. These warehouse pallet racking systems increase the productive utilization of floor space by approximately 60% to 65%.
Double-depth storage racking has become a very popular choice for "high throughput" operations. It offers low initial cost, high productivity, good selectivity and less equipment damage.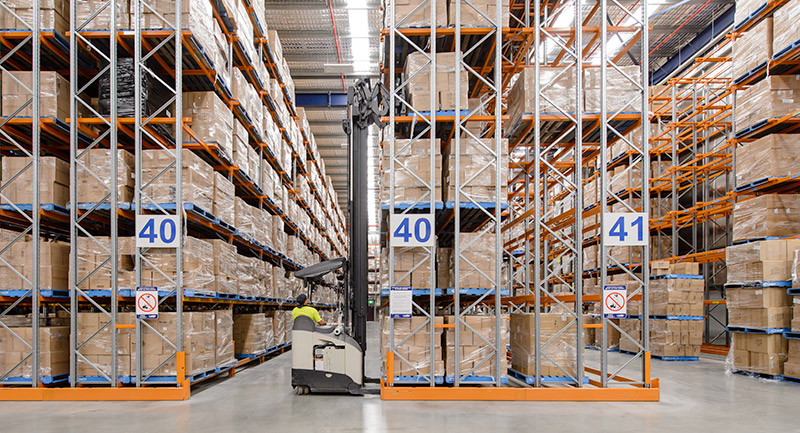 Advantages | Considerations
- Ultra-dense pallet storage
- Lowest cost per pallet location of any racking system
- Fewer aisles, freeing up floor space and increasing floor space by 60-65%
- Forklift drive must exceed first beam level to load and unload pallets from second beam level
-High throughput operation of very popular racks
- Optional pallet supports help support pallets and provide forklift power confidence when loading back pallets
thus reducing loading and picking time
- Requires the use of a special 2-depth forklift
Application of double deep pallet racking
●Large Capacity SKU Storage Requirements
●Space is limited
●Combine selective and high density pallet racking at a lower cost