Double Deep Pallet Racking System
Double-deep pallet racking system provides good selectivity and higher density by increasing the productive use of floor space at a lower initial cost. Perfect for high-throughput operations, double-deep racking makes efficient use of available storage space, providing twice the storage capacity of selective pallet racking in the same footprint.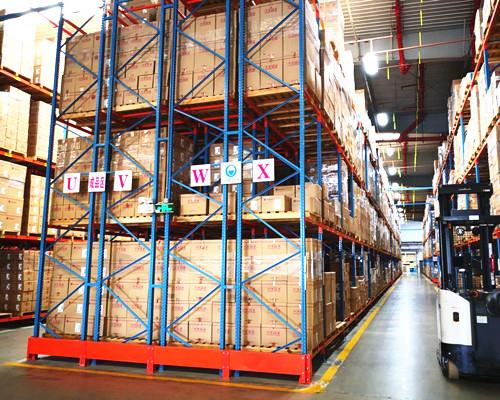 Advantages of double deep pallet racking
●Increase storage density and maximize warehouse space.
●Flexibility to expand or reconfigure your storage
●Economical storage solutions
●50% immediate accessibility, reasonable inventory turnover.
●Safe and reliable handling, with the bottom pallet usually off the ground.
●Ability to use double-depth handling equipment for other tasks
Application of double deep pallet racking
●Large Capacity SKU Storage Requirements
●Space is limited
●Combine selective and high density pallet racking at a lower cost