There are many different types of heavy duty pallet racking to choose from when you are looking to get racking for your warehouse. There is no one single rack type that works for all applications. There are many questions you will be asking yourself no matter if you are setting up your warehouse or purchasing pallet racking. With the right information about your warehouse, you will be able to communicate better with your local pallet racking professionals and make clearer racking decisions.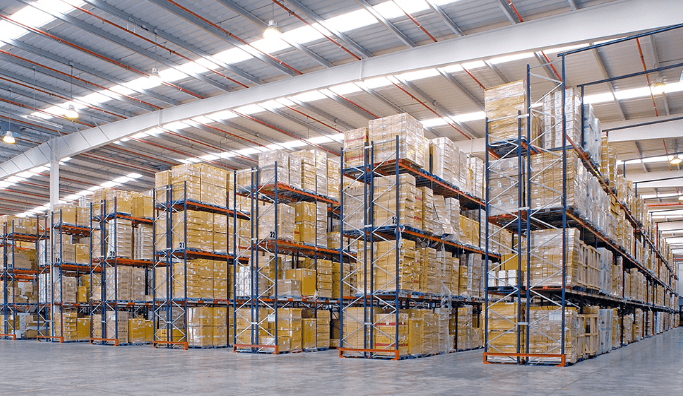 Factors to consider when thinking about what kind of
rack
ing to buy
●Storage of goods requires the maximum load capacity of the shelves
●My expected storage density
●The way I pick goods and pallets
●The length of time it takes me to pick a typical order on the rack
●My budget to purchase and install racks
●The style of forklift I currently use to pick and place my products on the racks
Careful consideration of these factors will help you to rationalize the installation area of your rack at minimal cost. It will help you determine how many rows you can place, how far apart the rows are, and whether you need to change the type of equipment you have so you can use the rack.
Three things into consideration before buying pallet racking
You should also take these three things into consideration before buying pallet racking to avoid the hassle of buying the wrong warehouse equipment.
1. Rack frame stability has been one of the key issues in the design of rack steel structures, and the wide application of rack steel systems has highlighted the importance and urgency of stable rack research. As there are many uncertainties in the design, construction and use of warehouse rack steel structure system, it is necessary to introduce reliability analysis.
2. Shelves must be selected to suit the characteristics of your warehouse, so before you buy, you must have your own planning, or let the professional and technical personnel of the rack factory to customize for you. This way the utilization of the warehouse will be greatly improved, but also the possibility of future problems will be reduced to low.
3. rack production process issues. After the formation of the rack raw parts should be degreased, rust removal, pretreatment, phosphating, passivation, electrostatic spraying, high temperature curing and other processes. The quality of the powder is also divided. Generally each rack company has standard colors, and spraying standard colors is generally low cost. If you use special colors, powder replacement will extend the duration and waste powder, so the cost will be higher.
In summary
Pallet racking has built-in complexity with the goal of being quick to install, adjustable and reusable. With your storage system, you have a device designed to save your business time and money. You can better leverage these benefits with these tips above. It starts with knowing your product, then finding the right professional to take you through the rest. Set the bar high to take care of your bottom line!
FYI, we offer a free warehouse layout for all customer proposals. Contact to start planning your warehouse equipment needs.
Further Reading:
The Secret of Long span shelving

What to do with long, heavy loads: pipes and lumber

Optimal industrial heavy duty racking for different use cases

Wheeled carts: they make cargo handling easier

Why is loading and unloading an important part of logistics efficiency?

What scenarios can the space-saving mezzanine floor pallet racking be used in?