Difficulties in storing long and heavy items



One of the toughest challenges is when storing long and heavy items. Large, heavy and out of specification, it is easy to undermine a successful warehouse management system if proper consideration is not given to how these items are stored.

But there is a range of specialist warehouse equipment available to not only store long and heavy goods, but also to achieve maximum storage capacity while ensuring easy access to storage areas, improved inventory management and increased productivity.

The solution:

Cantilever Racks



Cantilever Rack with Pipe Storage Cantilever is the default choice for many long piece storage applications. It can be installed indoors or outdoors, offers virtually unlimited configurations and capacities, and economically combines storage density, accessibility and security considerations.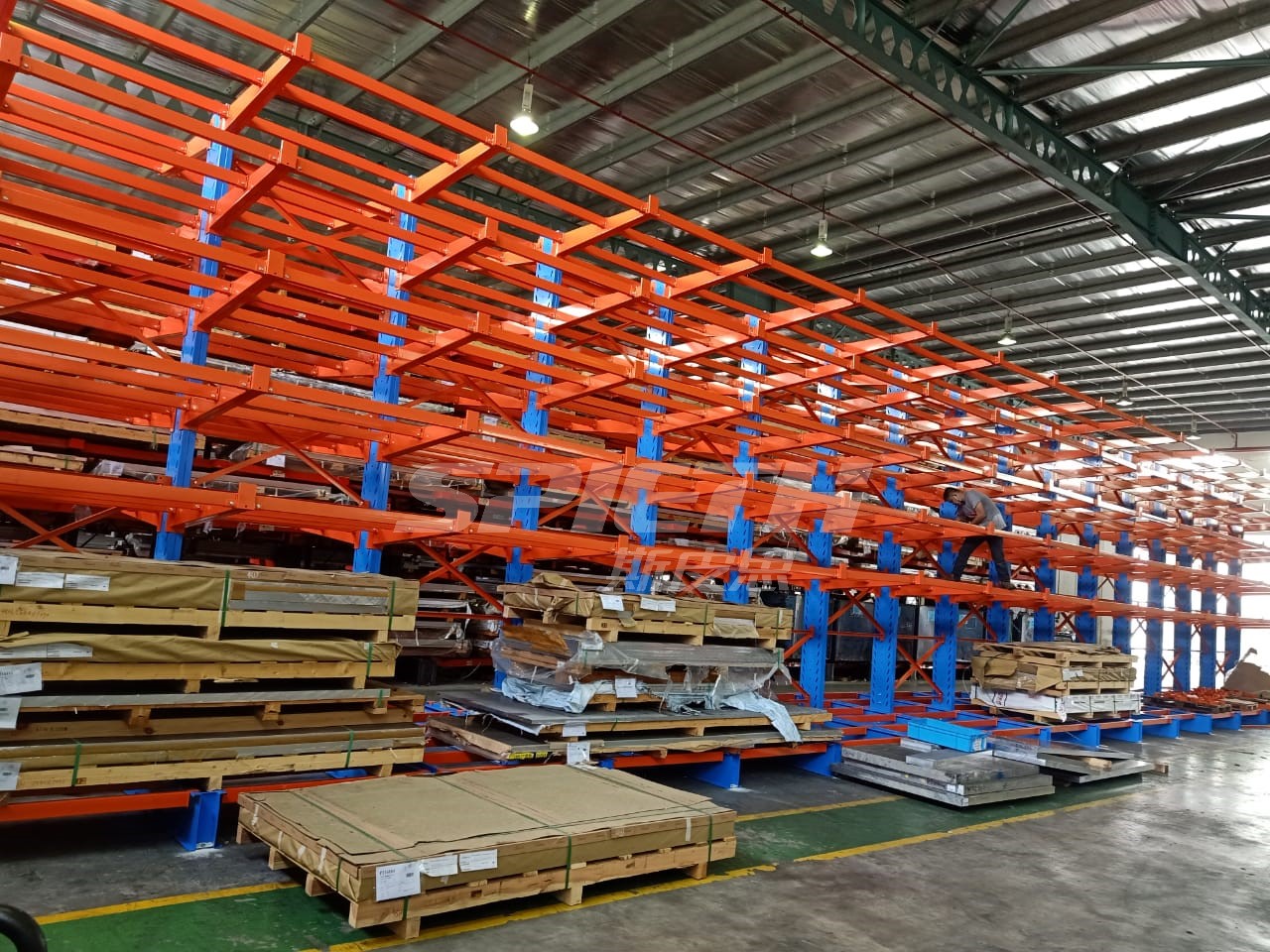 Moderate cost
Cantilever racks are very cost effective for duct storage. While you can store a wide range of items, it, long pieces such as pipes and ducts are really the best for this application. Depending on height, capacity, length, etc., the price per rack can range from a few hundred dollars to several thousand dollars. Your application may or may not allow you to use standard units, but even when designed to spec, the cost per storage location is not high. Cantilevering is often a durable solution. Even in tough outdoor applications, it can perform for years.
Good space efficiency



Cantilever racks permit you to place stock (such as steel, aluminum or iron) outside the rack and floor so you can utilize vertical space, but you need space for forklift operations in front of the rack. Cantilever allows you to utilize vertical space so you can take advantage of building height. It saves space with floor stacking or yard stacking.
Excellent load accessibility
The cantilever can access everything on the rack at any time. There is no method of loading that it cannot take advantage of. The cantilever can be loaded or unloaded by forklift, stacker or hoist or by hand. Static jib position may prevent lower position in some lifting hoist operations.
Thoughtful safety considerations
When properly specified, a cantilever frame can carry extremely heavy loads. Workers need to be cautious when handling any large, bulky, long items, strung out or not. It is considered a safe method of storage, loading and unloading. While overhead loads can always drop due to mishandling or equipment failure, this is not common as long as the rack is used correctly and its load is checked and specified.
In summary, cantilever racks are one of the most common, safest and space efficient methods. They allow the most vertical space using any pipe storage method, so you can utilize high bay warehouses or yards. They are safe and proven for extremely heavy and varied loads.
Further Reading:
Optimal industrial heavy duty racking for different use cases

Wheeled carts: they make cargo handling easier

Why is loading and unloading an important part of logistics efficiency?

What scenarios can the space-saving mezzanine floor pallet racking be used in?

How to determine the specification parameters and dimensions of pallet racking