Heavy-duty industrial racking for particular uses
First of all, you must know what you need to store. This is always the first core question I ask when trying to understand what our customers want and need. If you know what products you intend to put on the shelves, we can match you with the right solution for your warehouse shelving. Below, you'll find some of the more common requests I receive.
Of course, this won't cover everything you might need, nor will it cover all of the options we offer for industrial metal shelving. I know it can be a challenge to weigh your industrial shelving options. So, if you don't see what you need here, give the team and me a call. We'll walk you through all your options.
Storage of heavy objects
When it comes to storing heavy items, you really can't beat pallet racking. Now, I know that some of our customers are looking for the ability to move product without heavy equipment, and I completely understand that. But if you're looking for the most reliable heavy-duty storage solution, then pallet racking is hard to beat.
If you are strictly looking for shelving (rather than racking), then you need something durable and long-lasting anyway. In this regard, I recommend using large span metal shelving. While it may not be able to carry the same type of heavy loads as pallet racking. But for most applications, a load capacity of about 2,000 pounds will certainly get the job done. If you need some additional help finding the right shelving for your heavy-duty needs, I can help you with consultation and project management, so please feel free to contact us.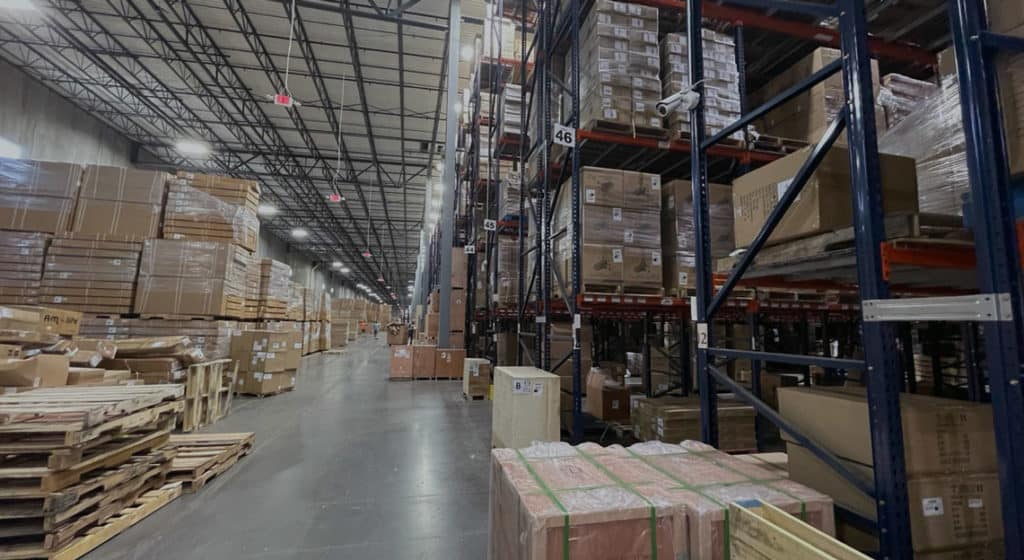 For storing heavy items, pallet racking (pictured) is the preferred choice. Pallet racking can come in many different styles and types to fit almost any facility and use.


Easy to assemble and disassemble



Some of our customers come to us looking for a more dynamic shelving system. Often, they need to move things around, so they must be easy to break down and assemble. Fortunately, we have a lot of quality shelving that meets this requirement.

For many of my customers, riveted shelving is a perfect choice. Not only is it extremely durable, but it shines in terms of flexibility and versatility. No bolts, no clips - easy installation. Another great option is clipless shelving, sometimes referred to as backstage shelving. With its steel and particle board construction, you can easily install and have an impressive load capacity of 500 to nearly 700 pounds.
Backend Storage



I can't tell you how many times I've had to help clients develop an organizational awareness of their back office storage. From automotive to retail, it's easy to let things get out of hand. Having products ready to go can help your team move more items to the sales floor. This means spending less time fumbling around in the back office, less time leaving your front shelves empty, and more product moving.

If you want to get organized and gain some extra space, riveted shelving is a great tool for the job. It rises quickly, can hold a surprising amount of weight, and is perfect for storing backstock items and getting them ready to move. A close second is backstage shelving - especially if your storage needs are always changing and you have to move your shelves around.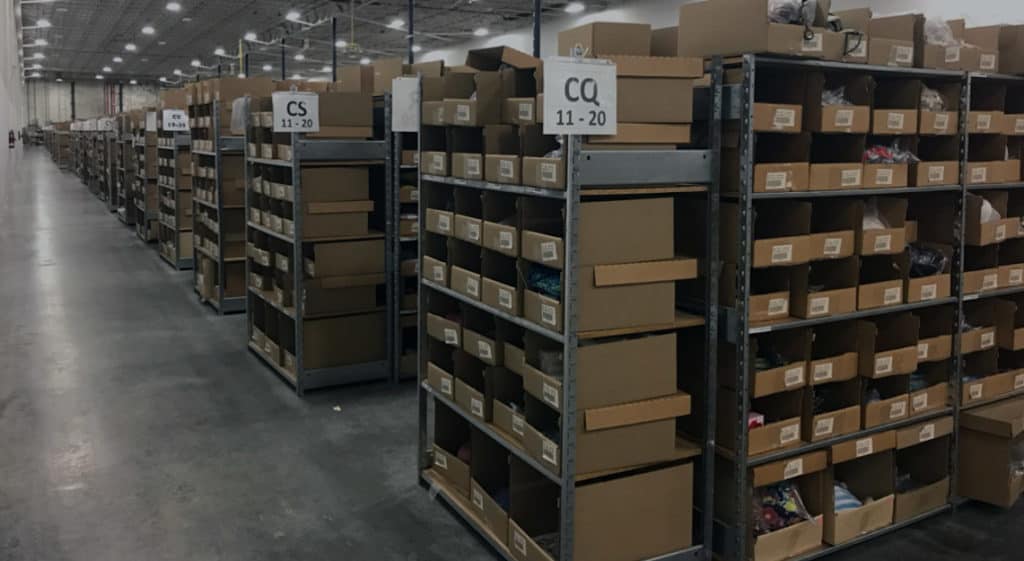 Backstage shelving (pictured) is perfect for storing smaller items, cartons and products that team members need to access. Adding backstage shelving to your space can help you stay organized and ready to move inventory.


The best industrial heavy duty shelving for your industry



These are some of the common use cases we see all the time. However, if racking is a common tool in your industry, we can help you find the right choice based on our experience and your needs. Let's take a quick look at some of the industries that typically require shelving.
Automotive Racking



For automotive stores, parts storage is a very important part of daily operations. With so many small parts, different SKUs, and the need to quickly navigate products, matching the perfect shelving to your space is the key to running smoothly every time you need to find a specific part.
If you are looking for the best industrial shelving for your auto parts store or store, you will need to source durable shelving suitable for storing small parts. Both riveted and clipless shelving are good choices here. Steel shelving also provides excellent storage solutions for smaller parts and carton storage. Since most units are adjustable, systems can be quickly and easily changed to match new parts or products.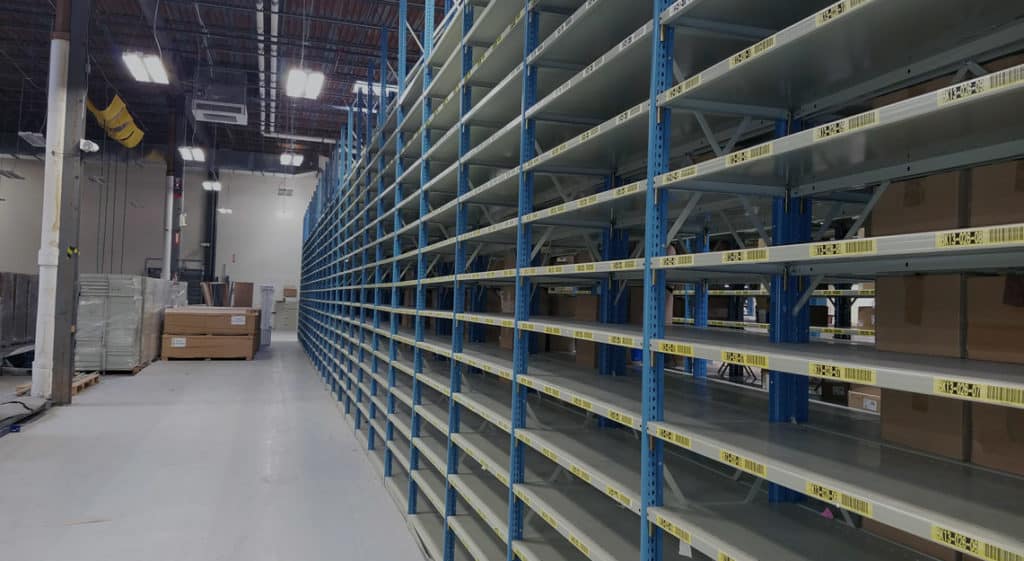 Steel shelving (pictured) is versatile. Whether you need to store auto parts, files or a variety of other products, this type of shelving can help you make the most of your warehouse space.


Grocery Store Industrial Shelving



If you're looking to add some extra storage space to your grocery store, we have a few options you should consider. First and foremost is steel shelving. Not only is it the perfect choice if you're looking for an affordable solution, but it still checks for durability and flexibility, and it's one of the more common types of shelving you'll see in the industry. Another great option is hanging basket shelving.
Heavy Duty Food and Beverage Shelving



Restaurants and suppliers always demand the perfect heavy-duty industrial shelving. We get it. It's hard to find shelving that can withstand refrigerated conditions, wet loads and dynamic product changes. If you're looking for the right shelving for your restaurant business, wire shelving is a fairly common choice.

There's good reason for this, too. In most cases, you want a little airflow to help keep produce and other products fresh. If you have heavier items that need to be stored, metal racks may not be the best choice. If you handle heavy items frequently, it's a good idea to have some riveted shelving as well.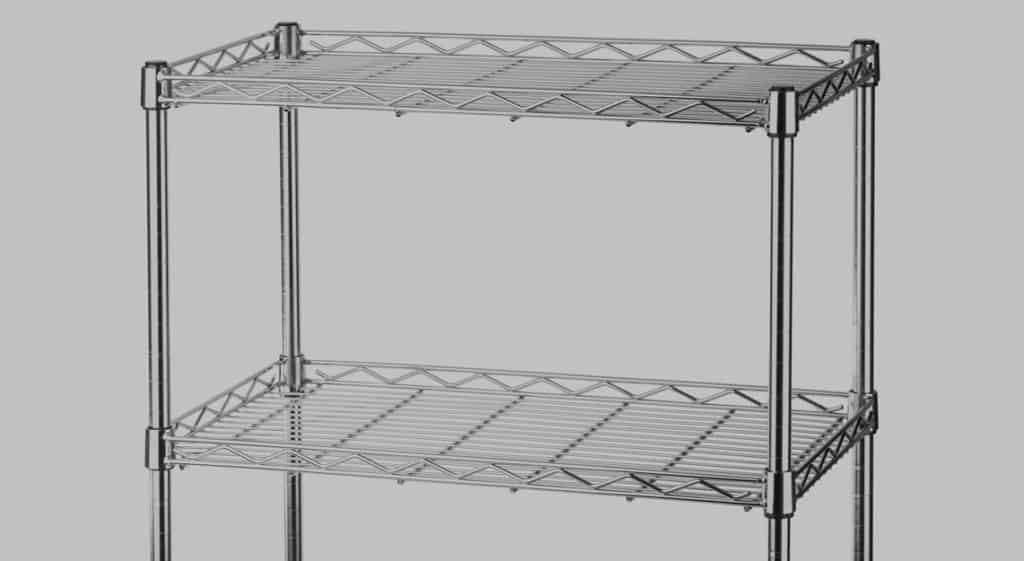 Wire racks (pictured) are a great choice for many different industries and environments. Typically, you can find such shelving in the foodservice industry, where perishable products benefit from open wire construction and free air circulation.


Finding the right shelving options



Ultimately, the best way to determine which type of shelving you should purchase is to assess your storage needs. Do you know what kind of materials you'll be handling on a regular basis? Do you need extra durability for heavier products? Do you need access to your products and move them in and out on a regular basis? We ask these questions when you call us for a storage solution. The team at Spieth and I know exactly how to complete the selection process and can help you find the best industrial shelving to get the job done. If you're ready to join our growing list of satisfied customers, call us at +86 18006010205 or contact us online to find our current inventory of shelving.
Further Reading:
Wheeled carts: they make cargo handling easier

Why is loading and unloading an important part of logistics efficiency?

What scenarios can the space-saving mezzanine floor pallet racking be used in?

How to determine the specification parameters and dimensions of pallet racking

Differences and similarities between pallet racking and narrow aisle racking